The tantalizing aroma and refreshing taste of basil make it a winner in many recipes, and we're here to prove it!
We'll present a delightful collection of 37 mouthwatering basil recipes meticulously curated for various occasions. From classic Italian favorites like fragrant pesto to gorgeous Thai dishes like basil and melon salad, you'll understand the appeal of this herbaceous gem.
Whether you have an abundance of fresh basil from your garden or simply love the herb's essence in your culinary creations, these basil recipes will awaken your taste buds and elevate your cooking experience.
Jump to: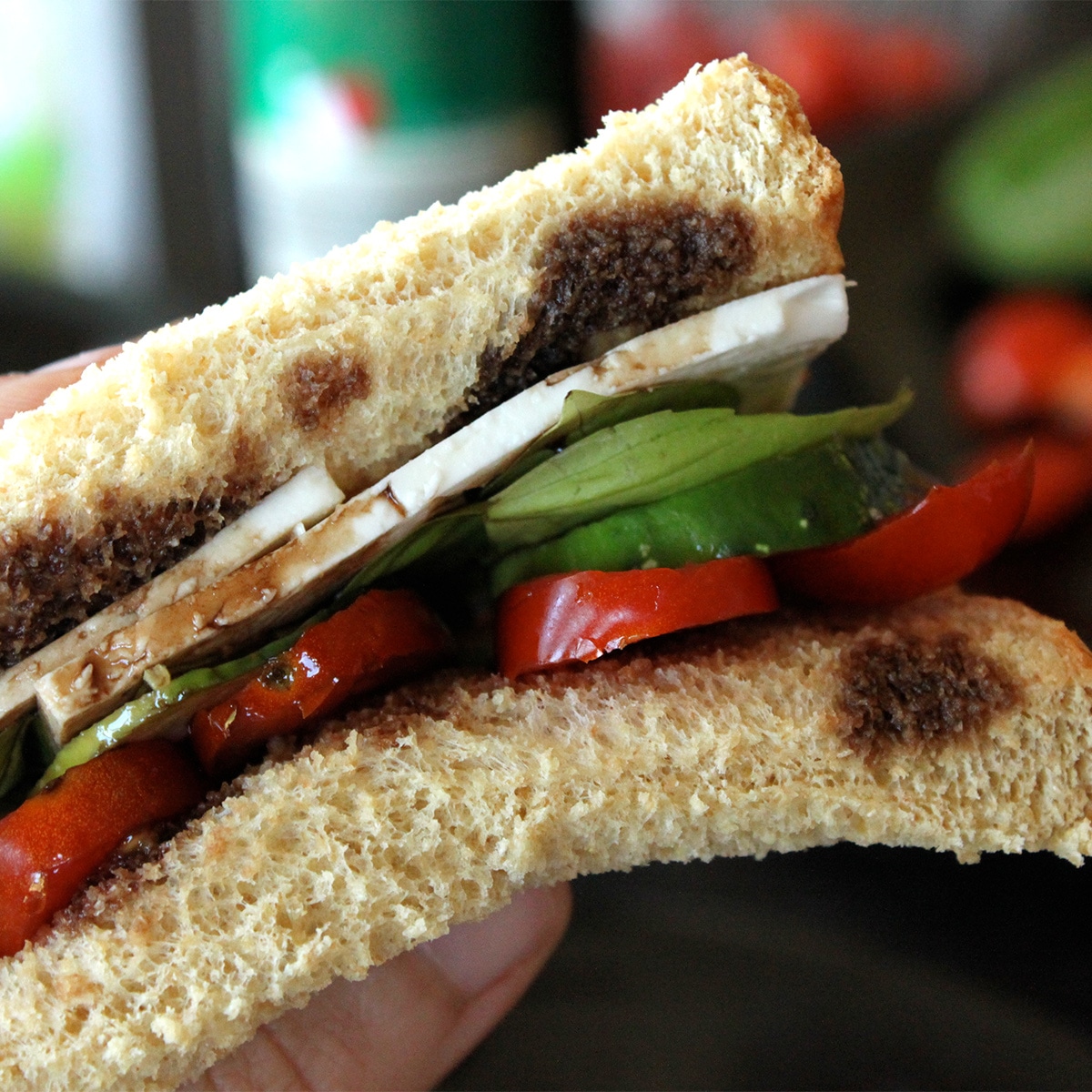 Try this scrumptious sandwich, combining feta, cucumber, tomato, and basil. It makes the perfect quick and fresh lunch, especially when you pair it with soup or salad. Simply delicious!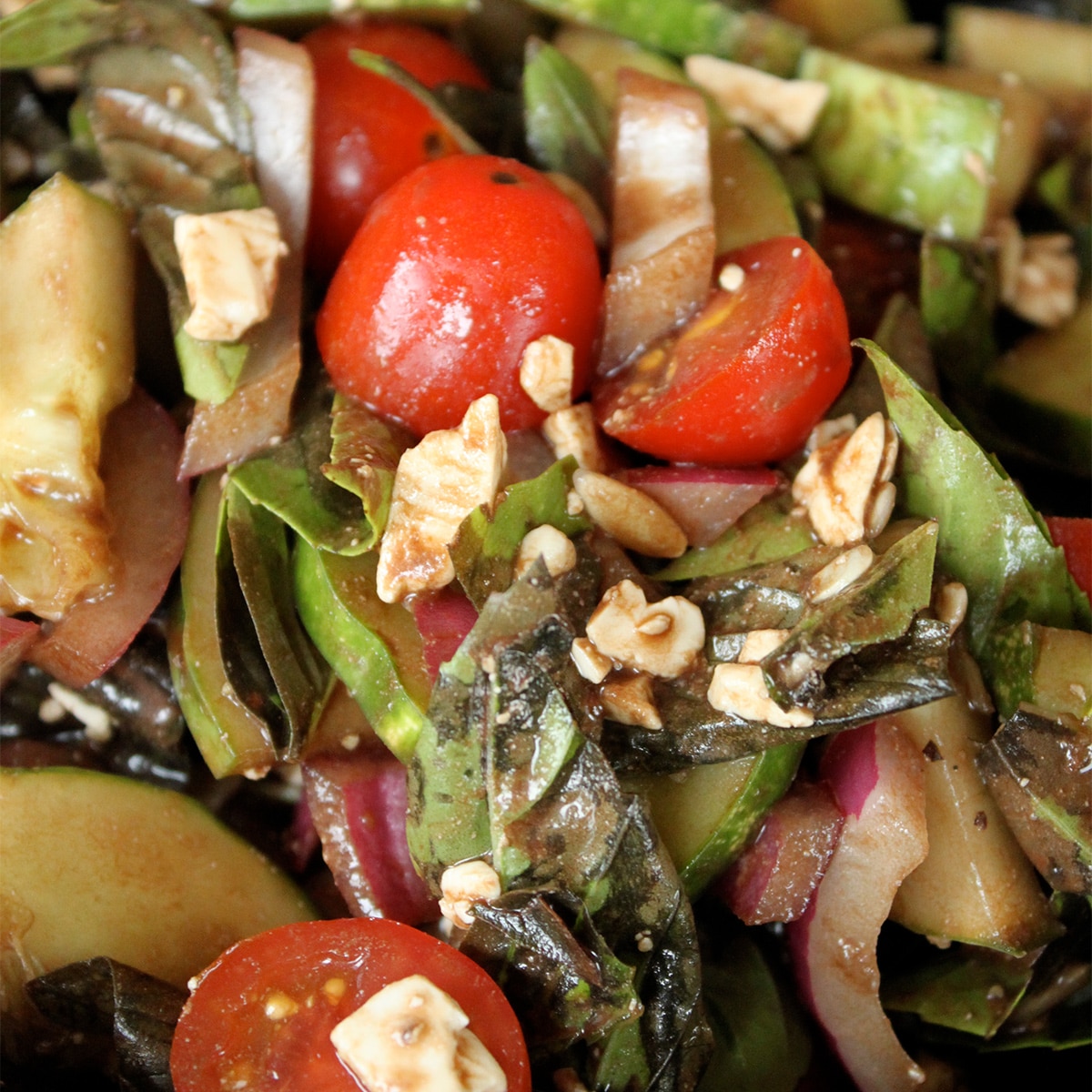 This salad is refreshing for summer picnics, blending feta's creaminess with crisp cucumbers and aromatic basil. It's perfect for date nights or just to satisfy your cucumber salad craving.
You can elevate your normal pasta night with this herb-infused delight that celebrates the flavors of summer. This summer squash is an ideal pair with steak or oven-roasted chicken.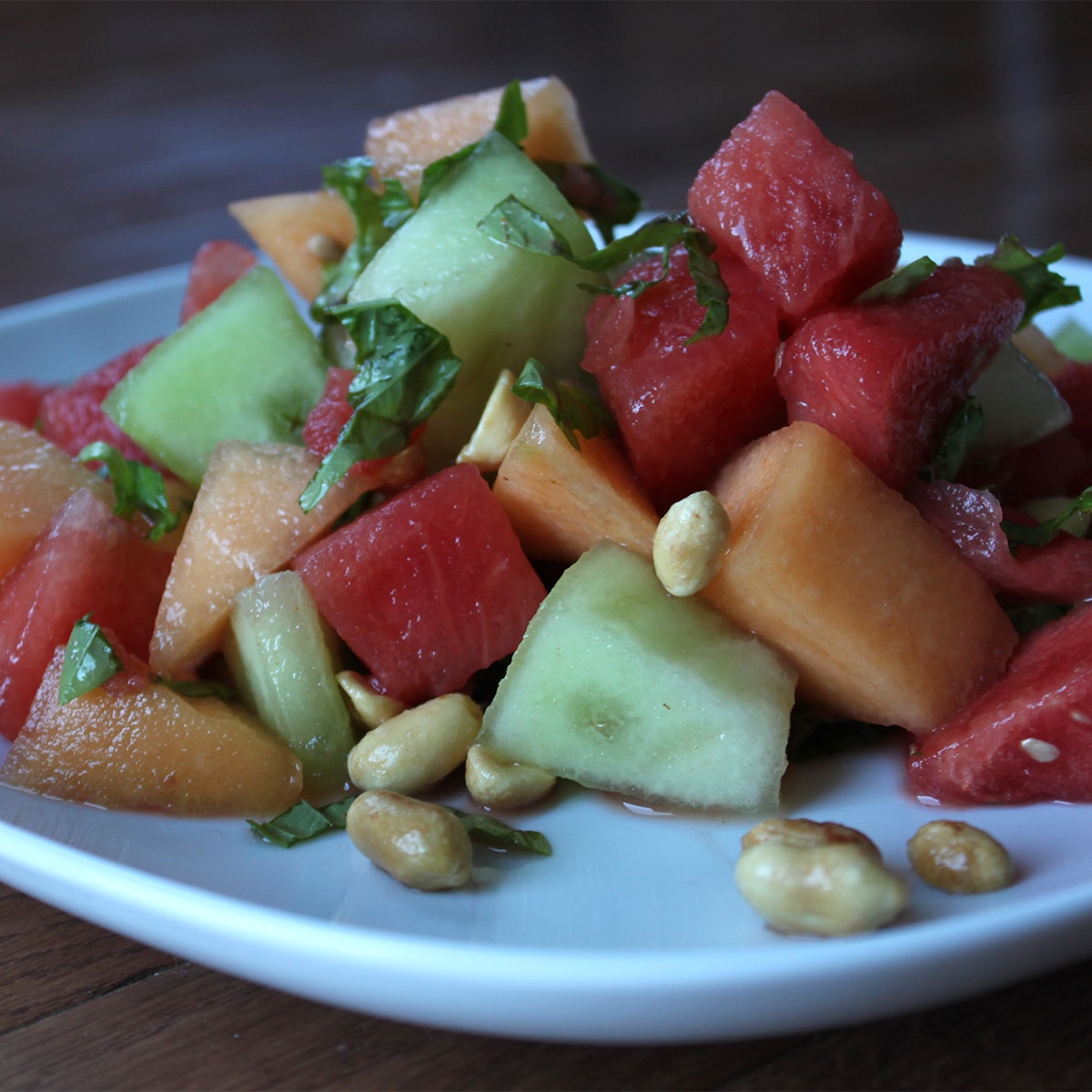 You'll achieve an exotic blend of basil, melon, and crunchy peanuts through this salad, which is a fantastic choice for a tropical-themed gathering or a unique and flavorful appetizer.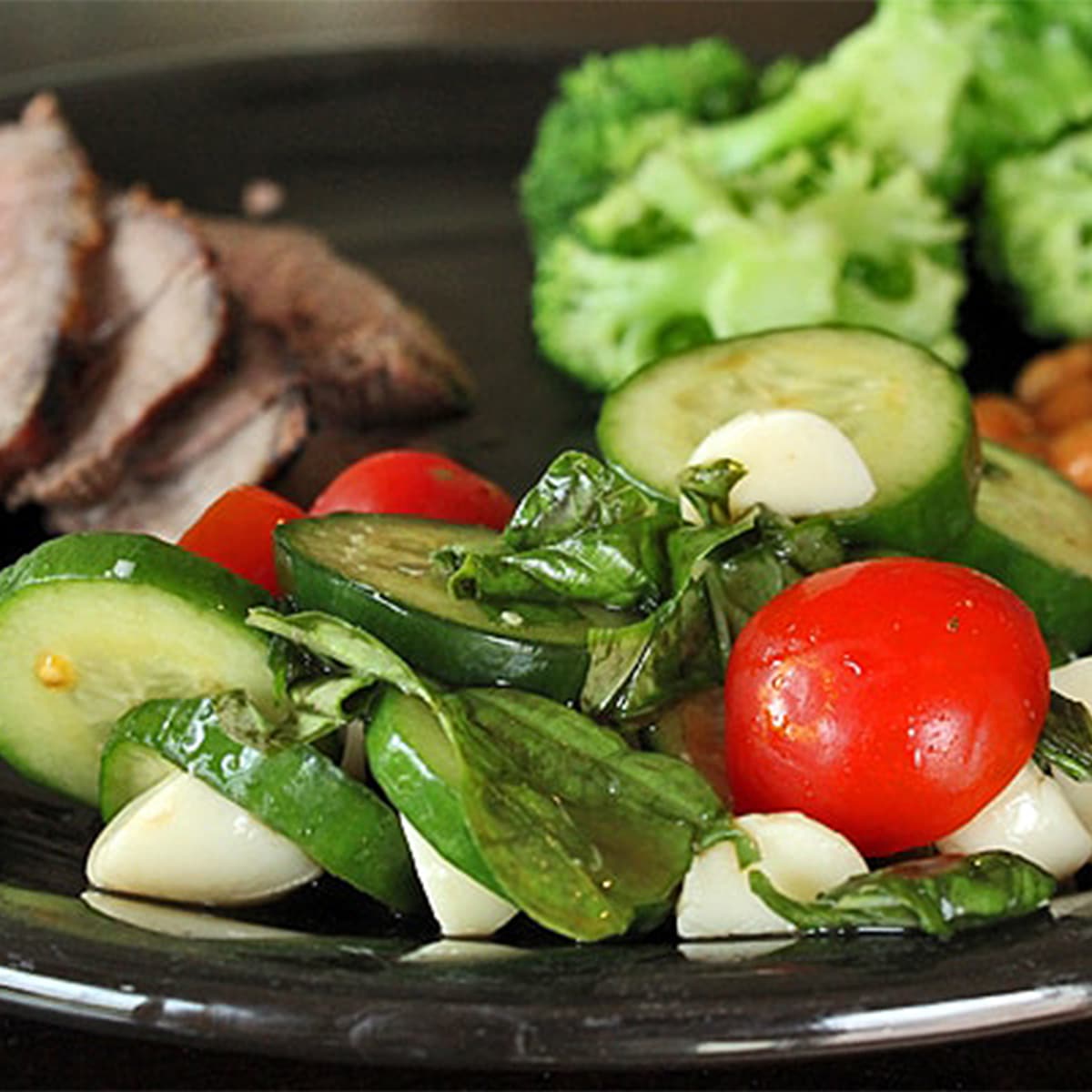 This basil cucumber salad is a colorful medley of veggies topped with cheese, making it an ideal side for barbecue parties or a light dinner option.
This low-carb Asian-inspired dish features sweet and aromatic basil and crunchy, nutty cashews. It's the perfect dish for a quick lunch or a healthy dinner alternative.
This savory beef stir-fry is infused with the aromatic essence of basil. We recommend eating it as a comforting dinner with steamed rice on the side.
This green, refreshing salad blend incorporates zesty basil mint dressing and fresh, vibrant shrimp. It's undoubtedly an elegant starter for a special dinner gathering.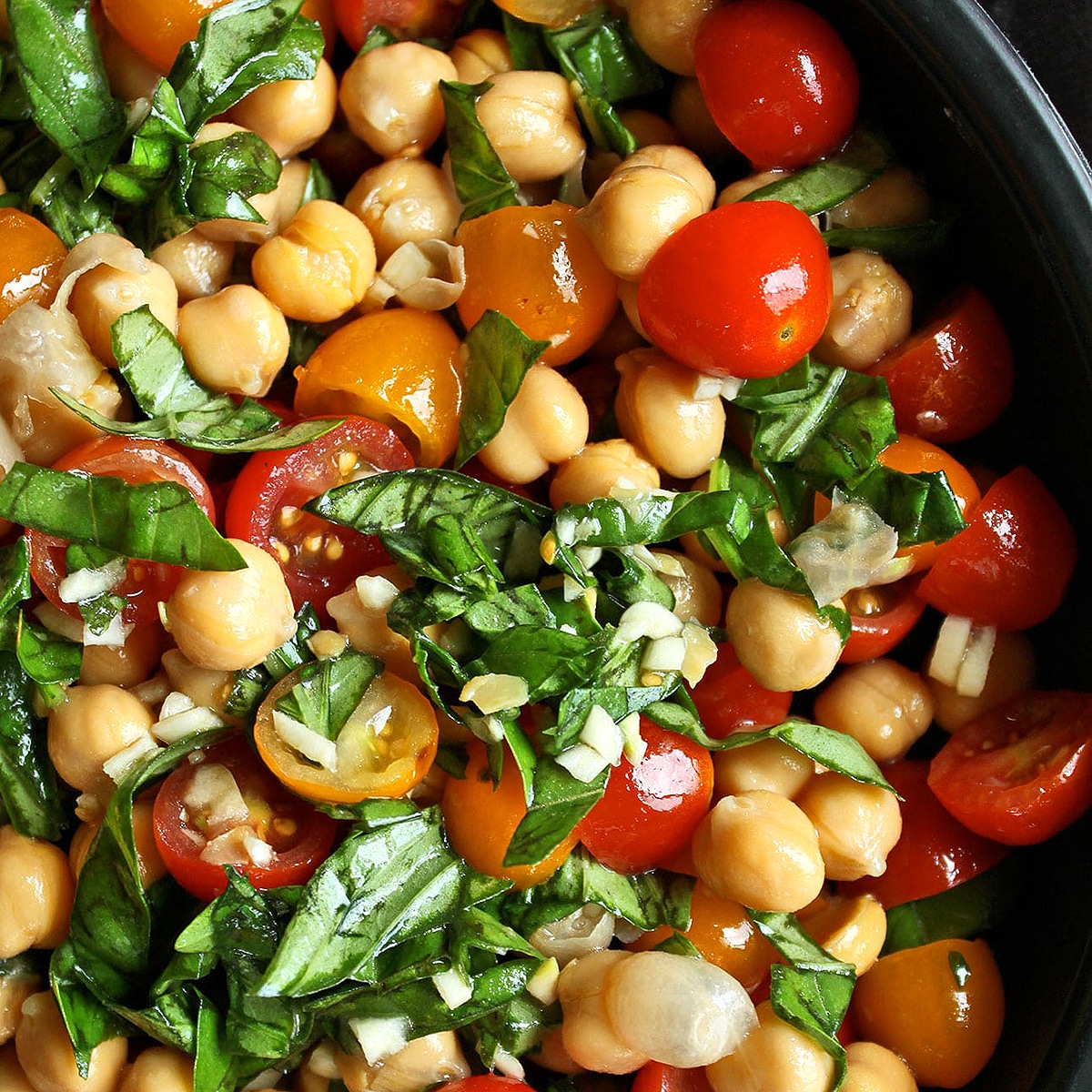 If you're looking for a wholesome chickpea salad, this is it! It features juicy tomatoes and fragrant basil, making a delightful addition to a vegetarian-friendly meal paired with grilled salmon.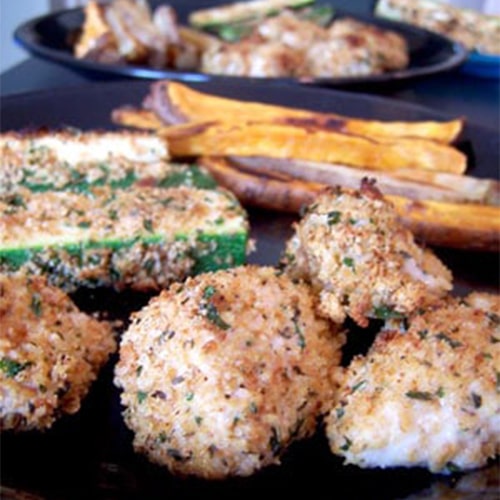 You can indulge in this delectable Oven-Fried Food Fest with crispy fries, flavorful chicken pieces, and zesty zucchini. It's fantastic for family gatherings or game nights, especially when served with a tangy dipping sauce.
A comforting bowl of goodness, this sweet pepper and hot sausage soup combines tangy tomatoes, aromatic herbs, and robust turkey sausage. It's ideal for both gatherings or a delightful solo indulgence.
This sauce-less personal pizzas recipe offers a quirky, sauce-free take on the classic pie. It's perfect for adventurous foodies seeking more inventive options. Enjoy it during a pizza-tasting party!
This colorful veggie salad is enhanced with spinach pesto, which adds a lovely basil-fueled flavor. This dish is an excellent accompaniment to grilled meats or fish, perfect for date night or dinner with friends.
Try this mouthwatering pita pizza topped with provolone cheese if you want to treat yourself! This dish is ideal for a quick lunch or a fun family pizza night.
Spice up your mealtime with this blackened ahi tuna dish featuring a simple yet memorable mango salsa. It's a lovely option for seafood lovers and goes well with brown rice and broccoli.
This deconstructed pizza salad with pepperoni slices is a creative and satisfying lunch option for pizza and basil lovers. It's truly delightful when you match it with a cold beer and a football game!
This egg pizza is a unique, breakfast-style pizza topped with eggs and basil, making a delightful brunch meal. Pair it with hot coffee to start your day with a smile and a pep in your step.
Chilled orzo salad with succulent shrimp is a great light summer lunch or a side dish for a seafood feast. The basil helps bring out the flavor of the cold shrimp in a satisfying way.
These wholesome zucchini boats are stuffed with flavorful fillings, including onions, turkey, cheese, and basil. It's a standout dish for a hearty dinner and goes well with a green salad.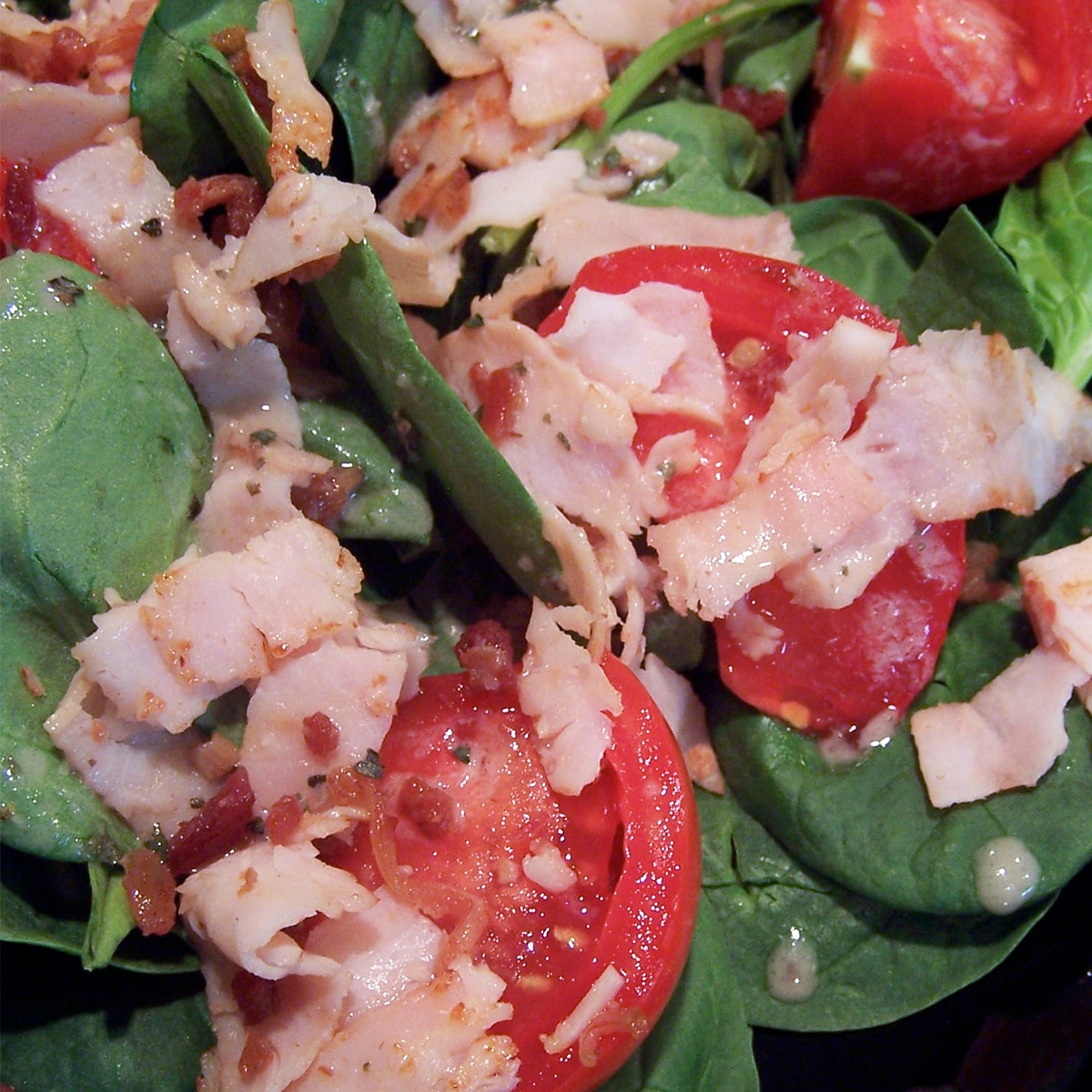 This unique and savory club sandwich in salad form has a sweet herb dressing, making it a comforting yet light option for a simple dinner. It's a warm and satisfying yet super healthy treat.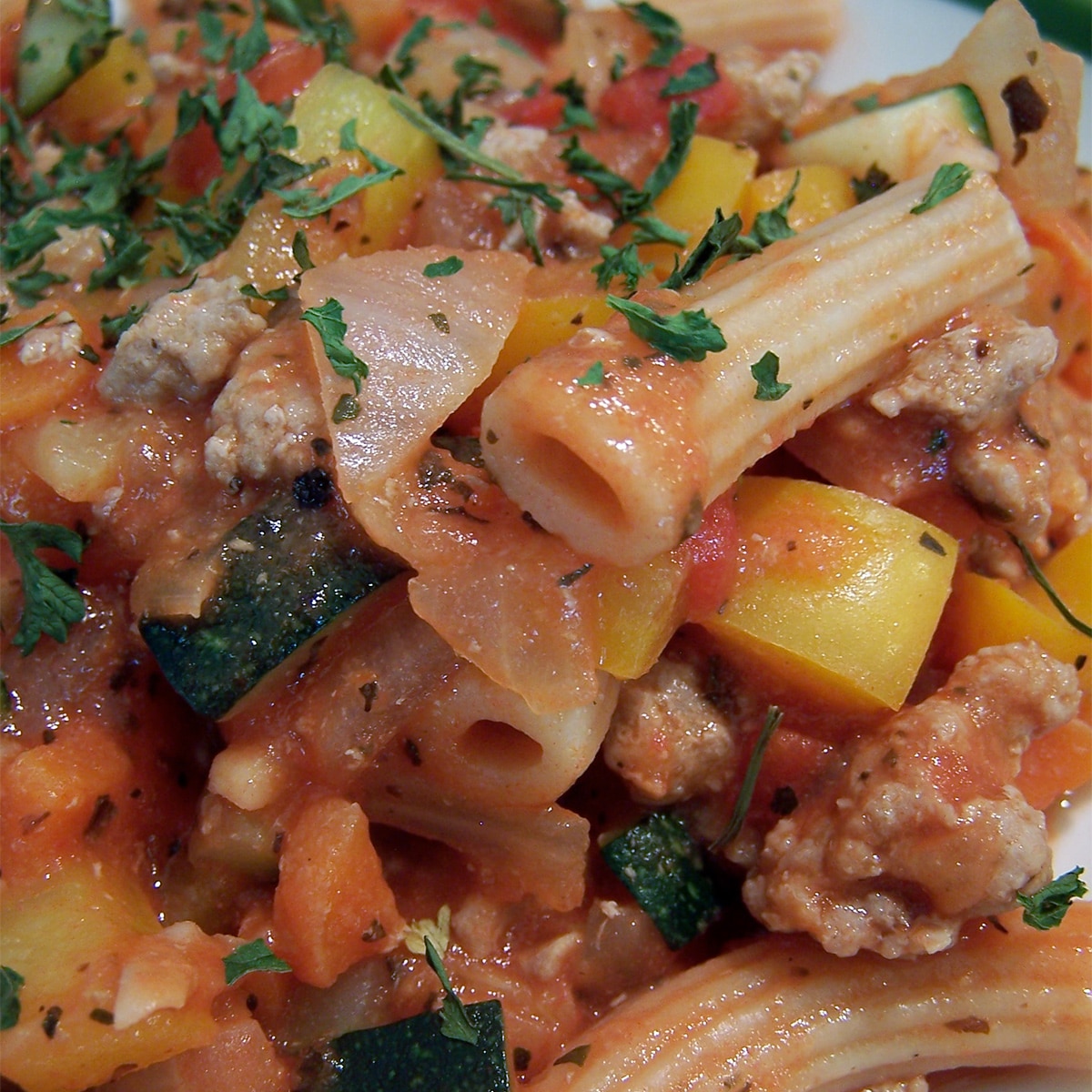 This rainbow Turk-a-roni is a colorful and tasty turkey and macaroni casserole that's sure to appeal to both kids and adults for a fun family gathering.
Lavash bread topped with supreme pizza toppings is a healthier alternative to traditional pizza. It's perfect for consuming while enjoying a cold beer or white wine with loved ones.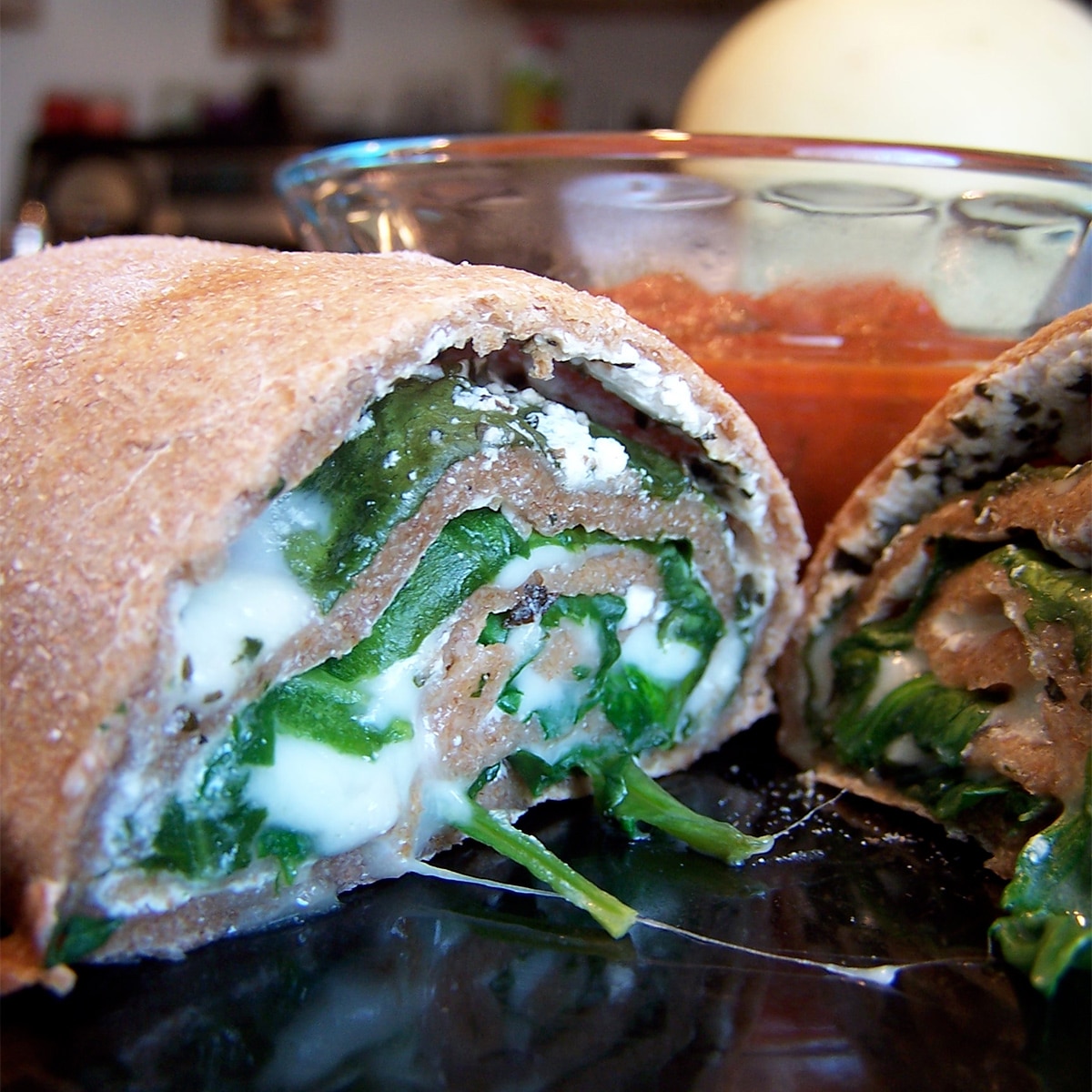 If you like savory spinach in your meals, try this spinach and ricotta-filled roll. The basil supports the spinach taste, and it's excellent as a party appetizer. Vegetarians love this one!
Bursting with flavor, these roasted cherry tomatoes make a delightful side dish or a tasty addition to pasta. This dish is an ideal pair to white wine, which brings out the taste of basil even more.
This leftover pork peppers pasta is a clever pasta dish, ideal for a quick and satisfying dinner during busy weeknights. If you're looking for a dish that's quick yet memorable, this is it!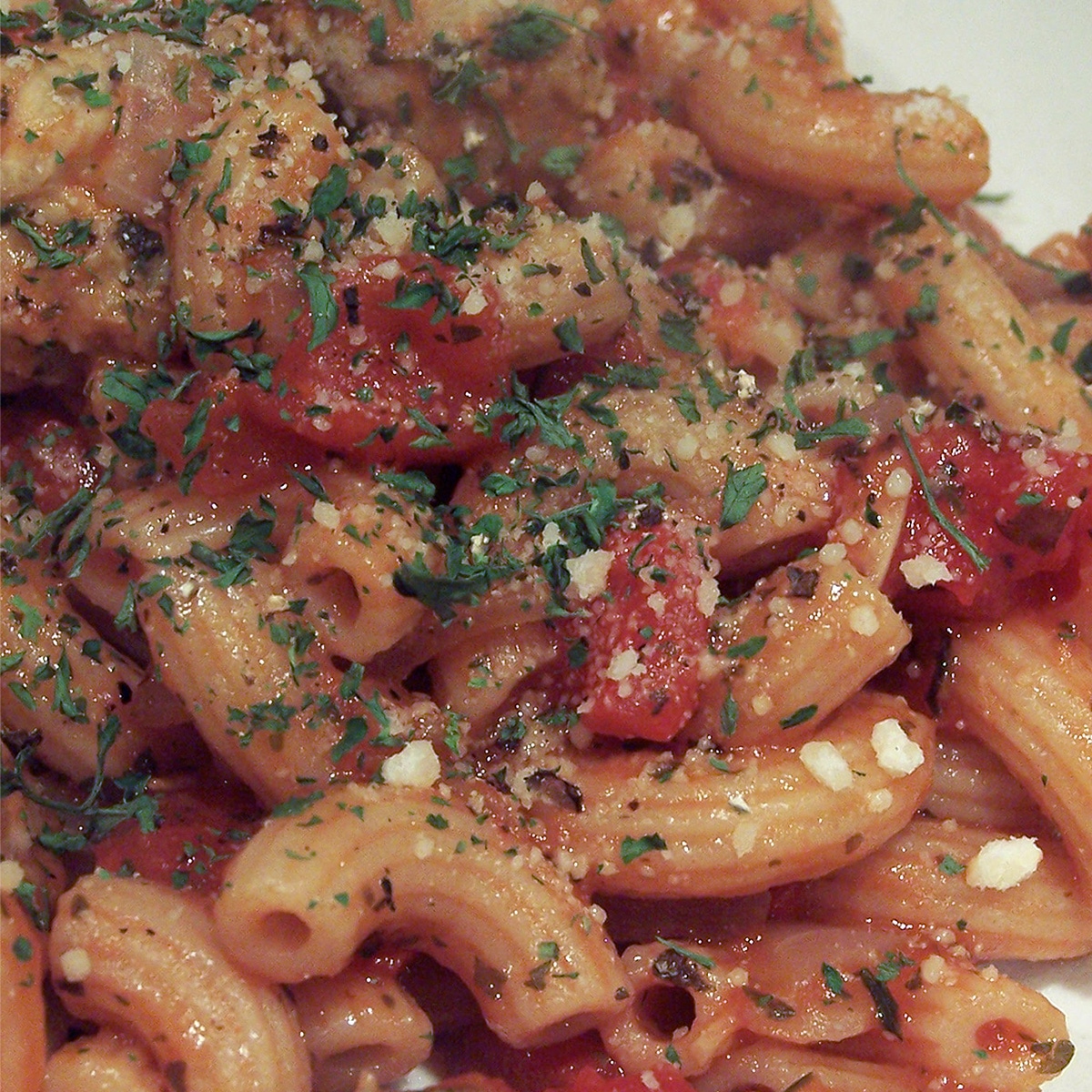 Meatball Mac is a hearty comfort food that combines the flavors and textures of meatballs and macaroni, making it an excellent option for barbecues, parties, game nights, or potlucks.
This whole wheat pasta pie is nutty, bright, and dynamic, making it an innovative dish that works well as a centerpiece for a dinner party or date night. Plus, it only requires 20 minutes of prep!
This is a classic Italian dish with beans and macaroni, which blend well with the addition of fragrant, fresh basil. It's an excellent option for cold winter nights and would go well with your favorite wine.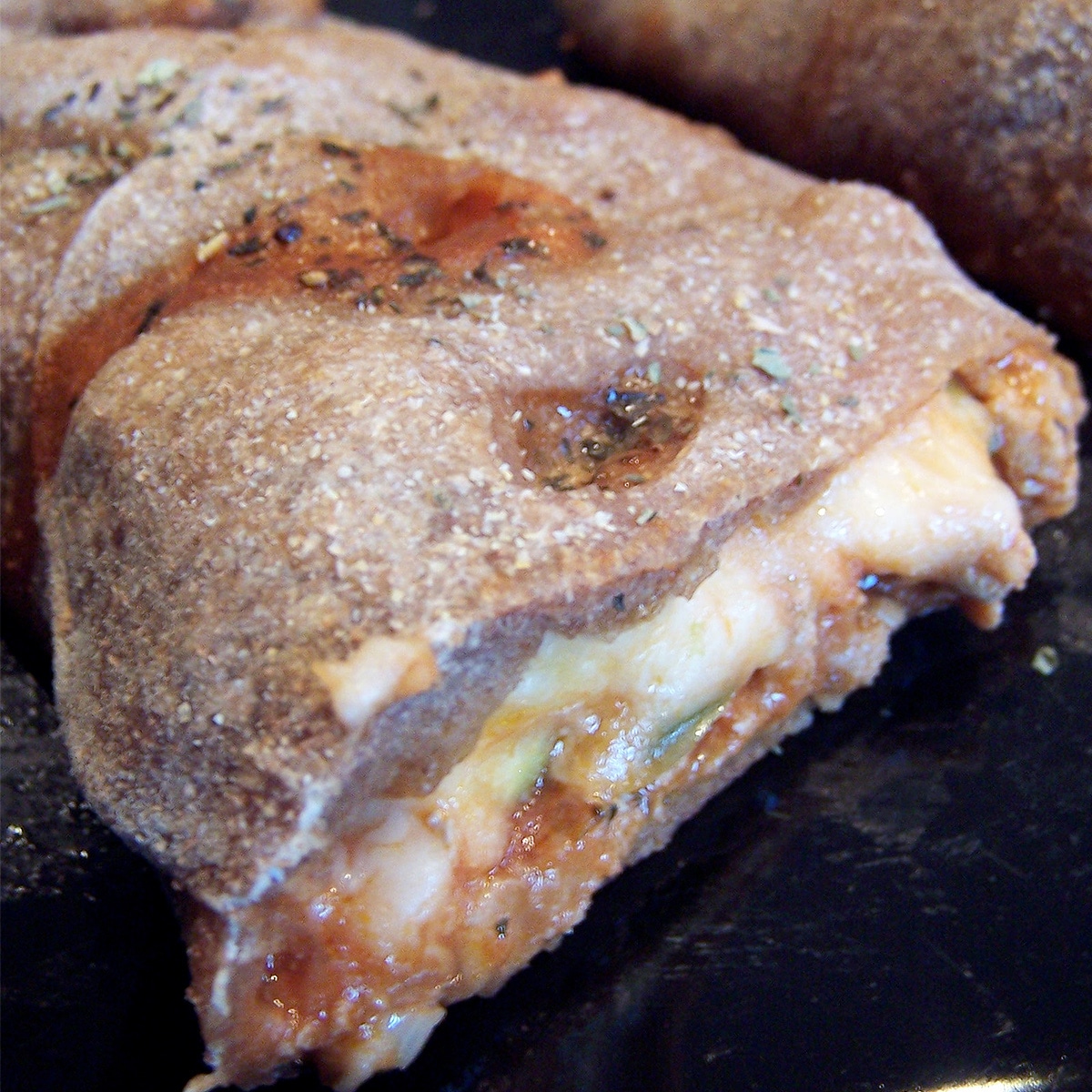 This vibrant turkey-filled Stromboli bursts with flavor thanks to ingredients like garlic, oregano, and dried basil. It's perfect for game nights or casual gatherings with family and friends.
Versatile and easy to make, these tasty meatballs are perfect as an appetizer, a sandwich filling, or served with pasta. It's truly a dish both kids and adults will enjoy!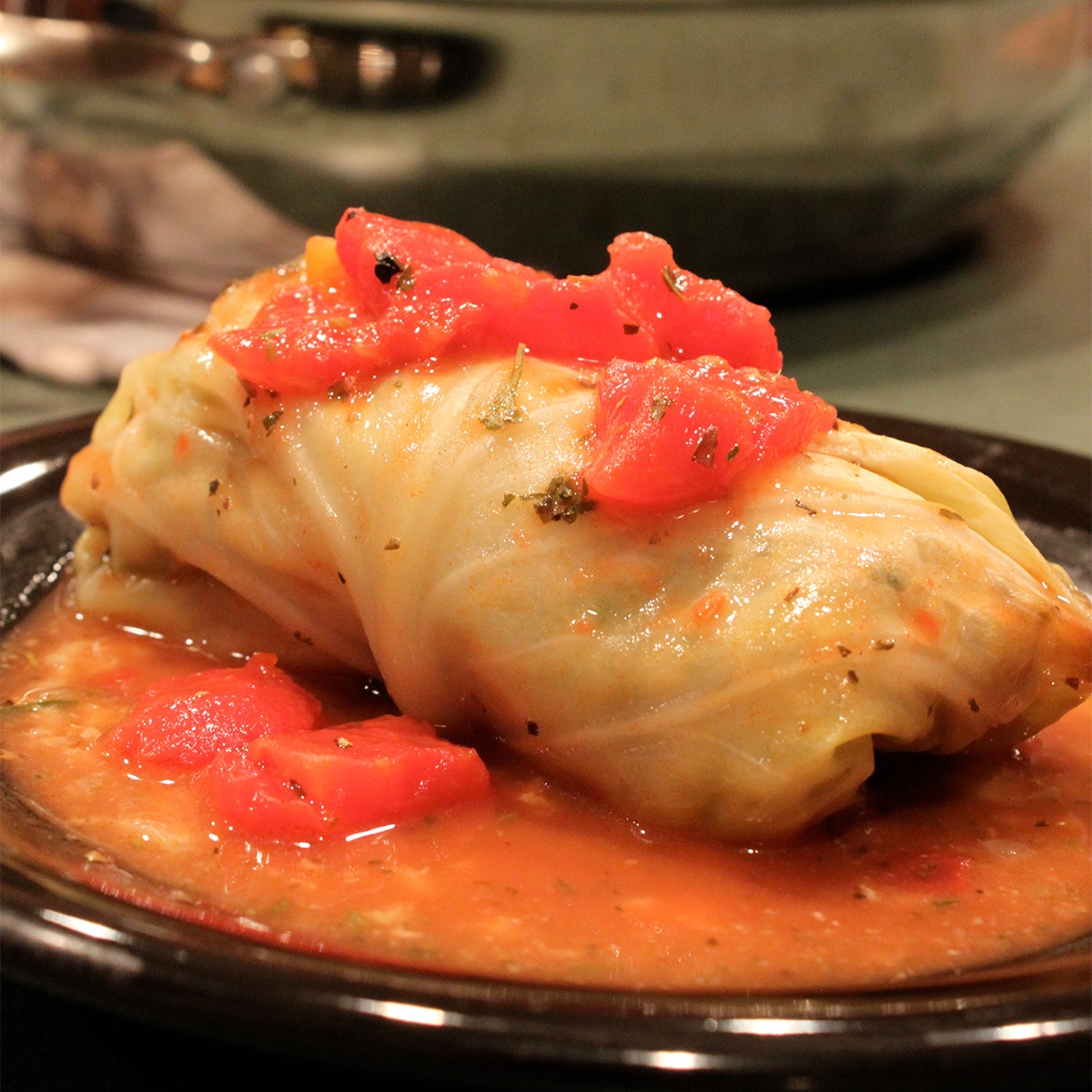 This recipe offers a creative twist on the classic pigs in a blanket using stuffed cabbage. If you're considering what to bring to your next potluck, this recipe is sure to be a hit.
Try this tasty dish with wheat pasta, rainbow chard, and beans. It's a nutritious meal that's perfect for everyone who enjoys colorful veggies or for people on a strict diet.
These flavorful veggie and feta tacos, cooked to perfection in a skillet, offer a delightful option for Meatless Mondays or game nights with friends.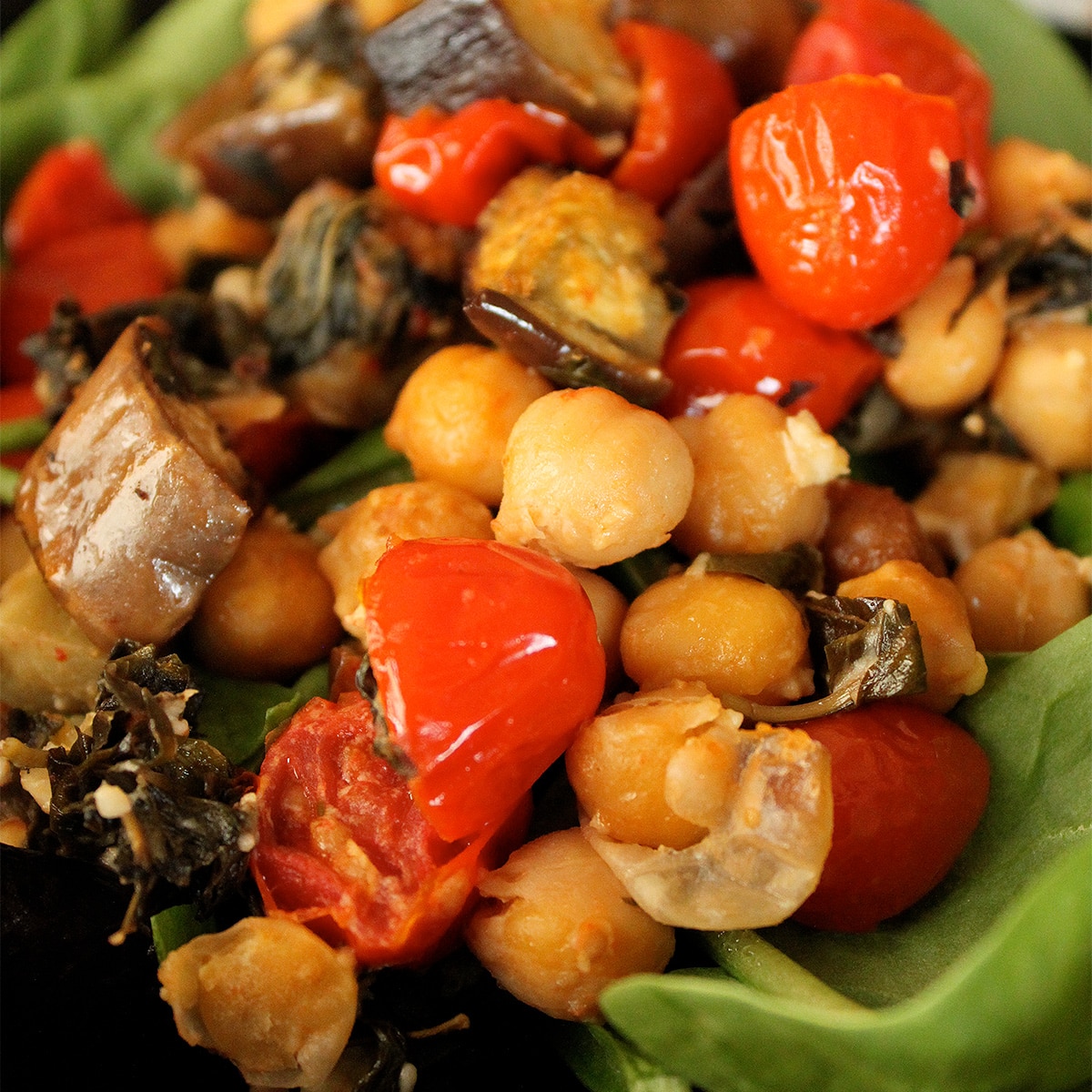 Roasted eggplant topped with juicy tomatoes and feta is the perfect showcase for Mediterranean-inspired flavor. It's a no-brainer choice for a range of events, from elegant cocktail parties to casual outdoor barbecues,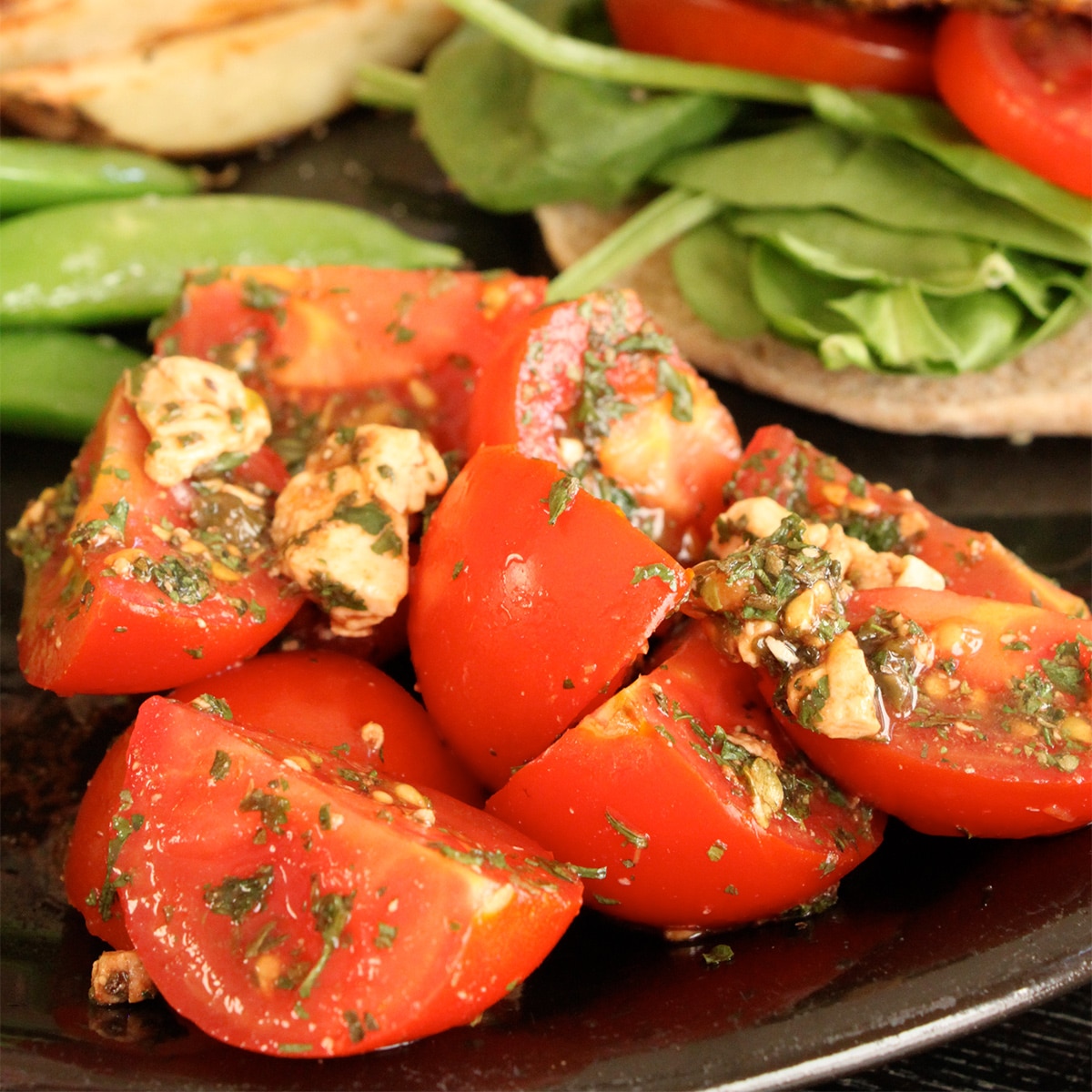 This simple, light, and refreshing salad features juicy tomatoes, creamy feta, and vibrant basil to bring it all together. It's perfect for brunch or as a side dish with steak or grilled tuna.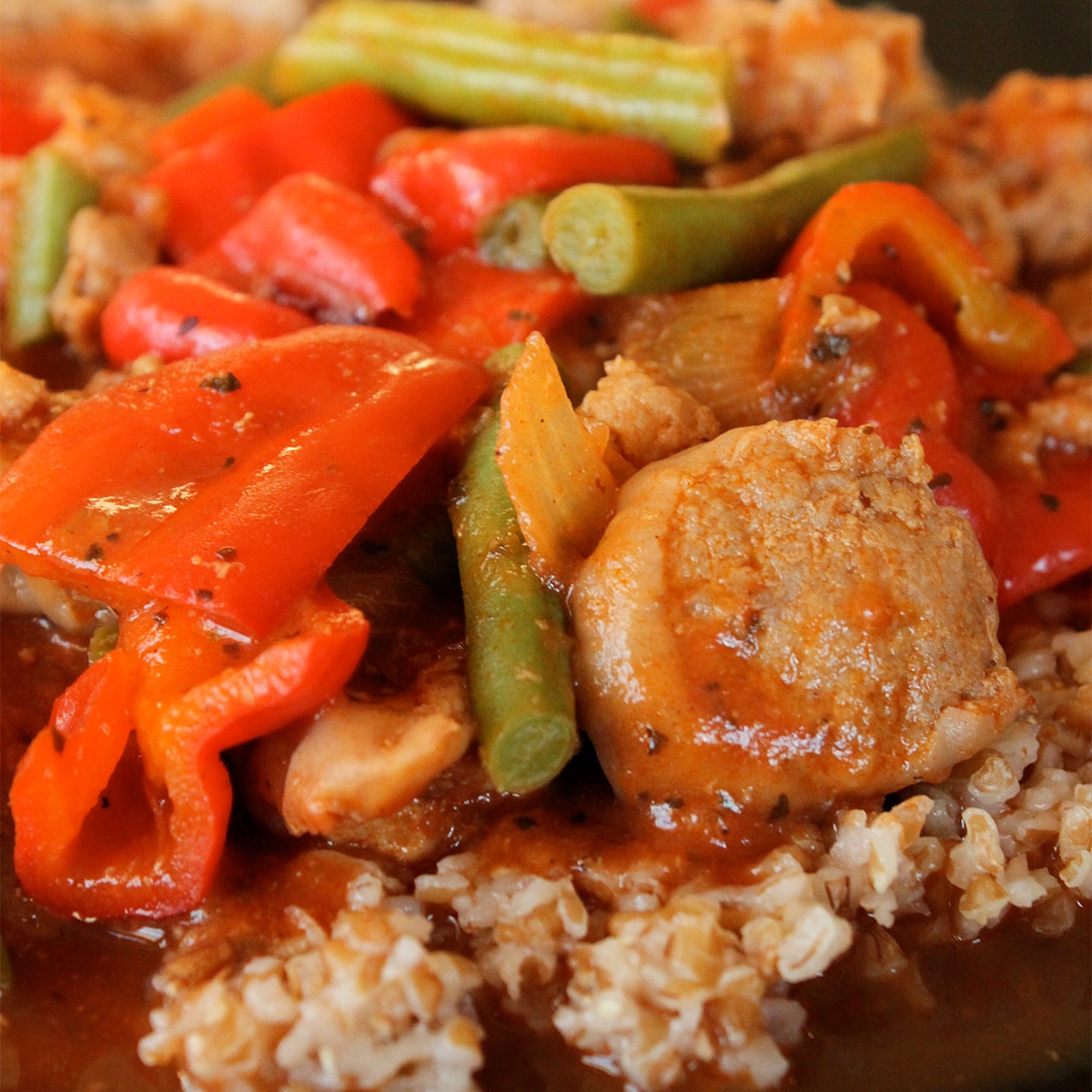 This sweet sausage vegetable bulgur is a satisfying one-pot dinner, ideal for busy evenings when you don't have much time but still want to treat your family to something scrumptious.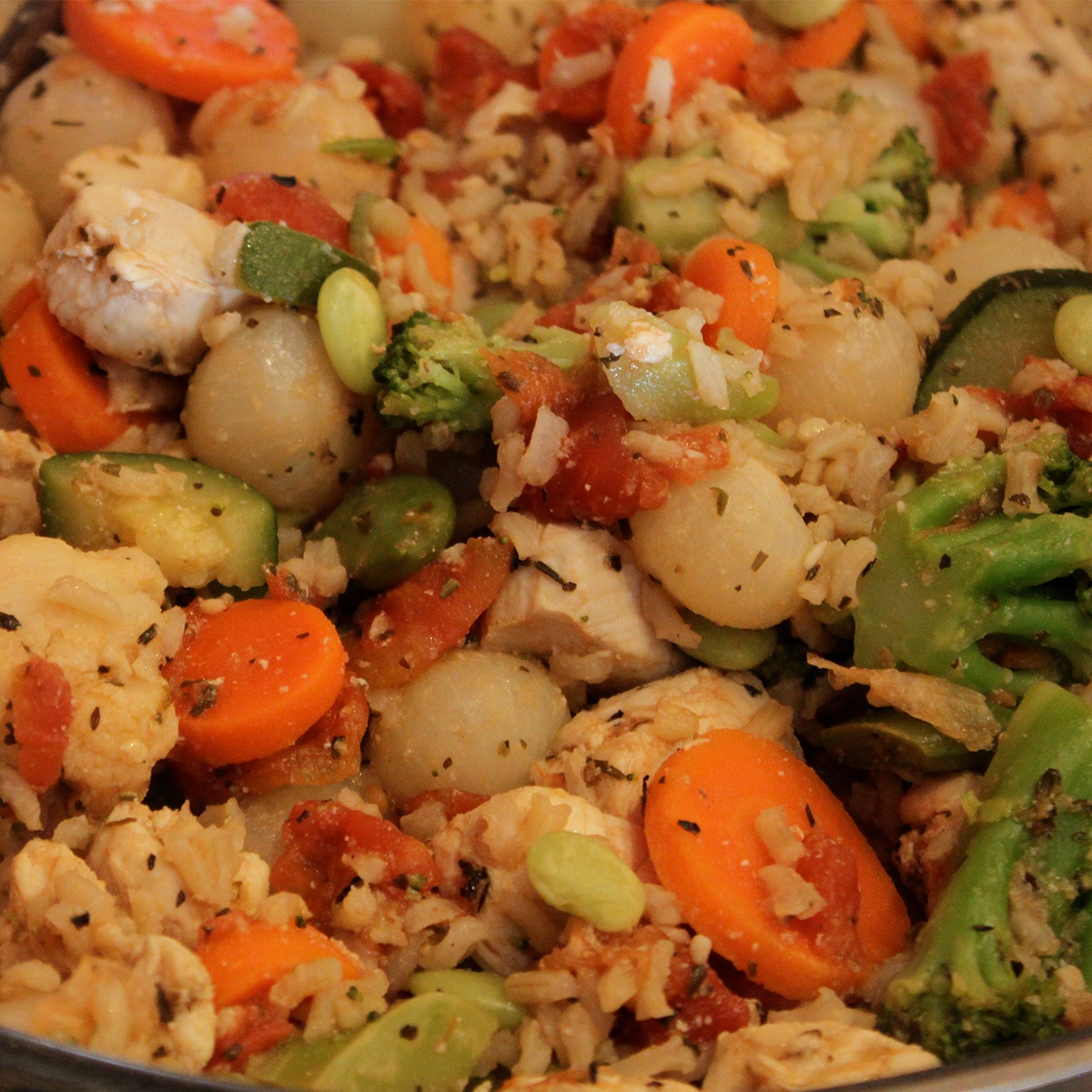 This is another easy one-pot meal featuring tender chicken, rice, and pearl onions. It's a convenient and flavorful option for something casual like a barbecue party.