Ritz made with Whole Grain topped with the New Laughing Cow Smooth Sensations Classic Cream and turkey pepperoni
Fresh Pineapple
Red Peppers
Cup of YoKids Yogurt
Water
What Came Home?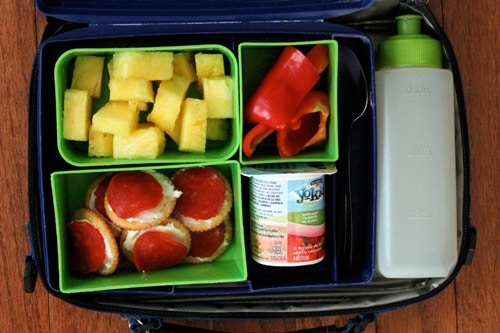 All I heard was...
"Evan's Coming!"
The picture cracked me up! Anyway, the lunch was clean except the yogurt. When I asked him why he didn't eat it he said,
"I don't like that kind. It's too weird."
Apparently yogurt that's not neon blue, hot pink or glowing green is "weird."
LMAO