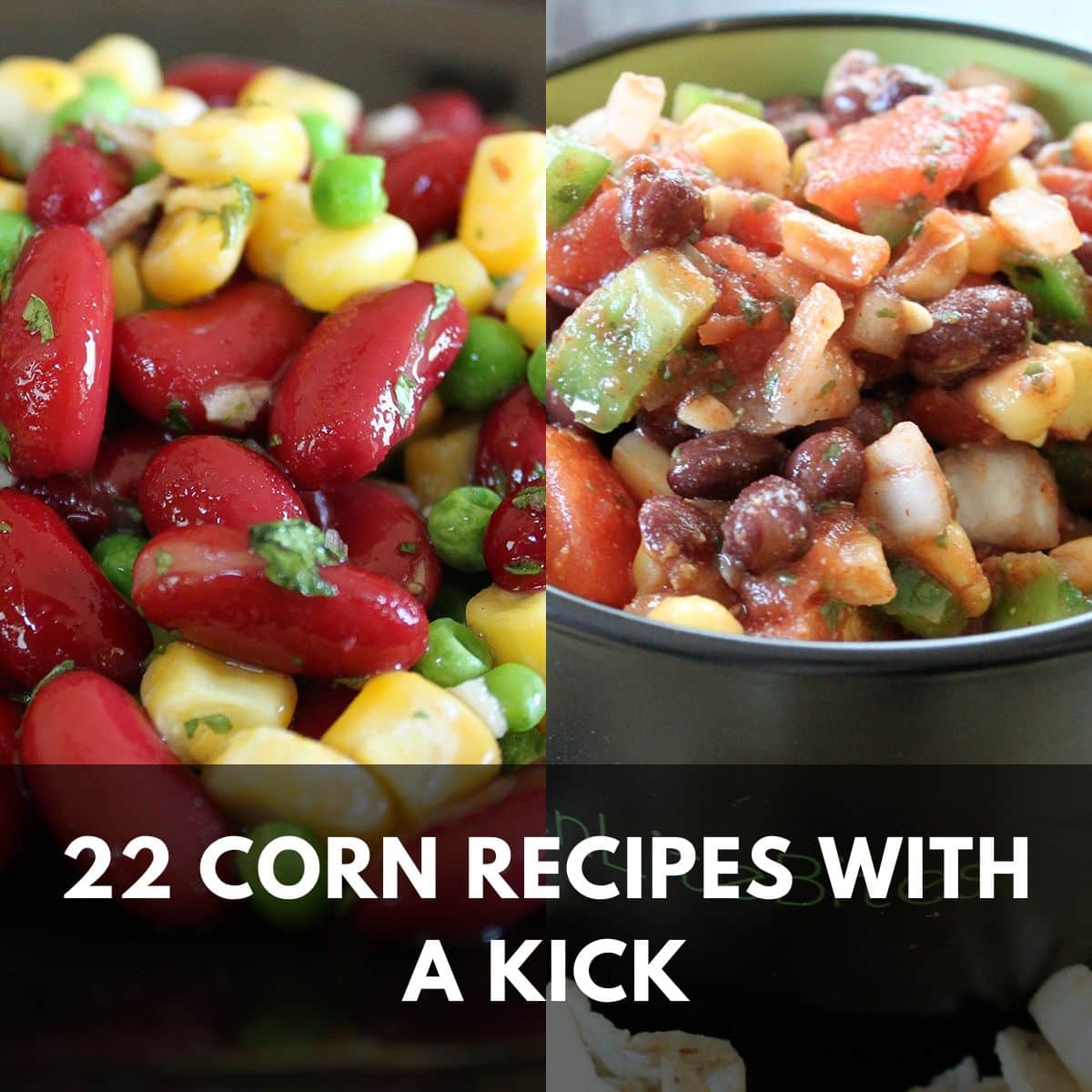 Corn, a humble yet versatile grain, has been a culinary staple for centuries, deeply ingrained in the gastronomic heritage of numerous cultures.
From the sun-kissed fields of the Americas to the far reaches of Asia, corn has captured the hearts and palates of people worldwide. It's a natural sweetness, and delightful crunch makes it a perfect canvas for culinary creativity.
We'll share a diverse collection of corn recipes that cater to every palate, from fresh salads to salsas to savory, comforting soups.
Here are 22 corn recipes with a kick!
Jump to:
This kidney bean and corn salsa salad is a refreshing summer delight, perfect for picnics or barbecues. It's a zesty salad served with tortilla chips and enticed all salsa lovers.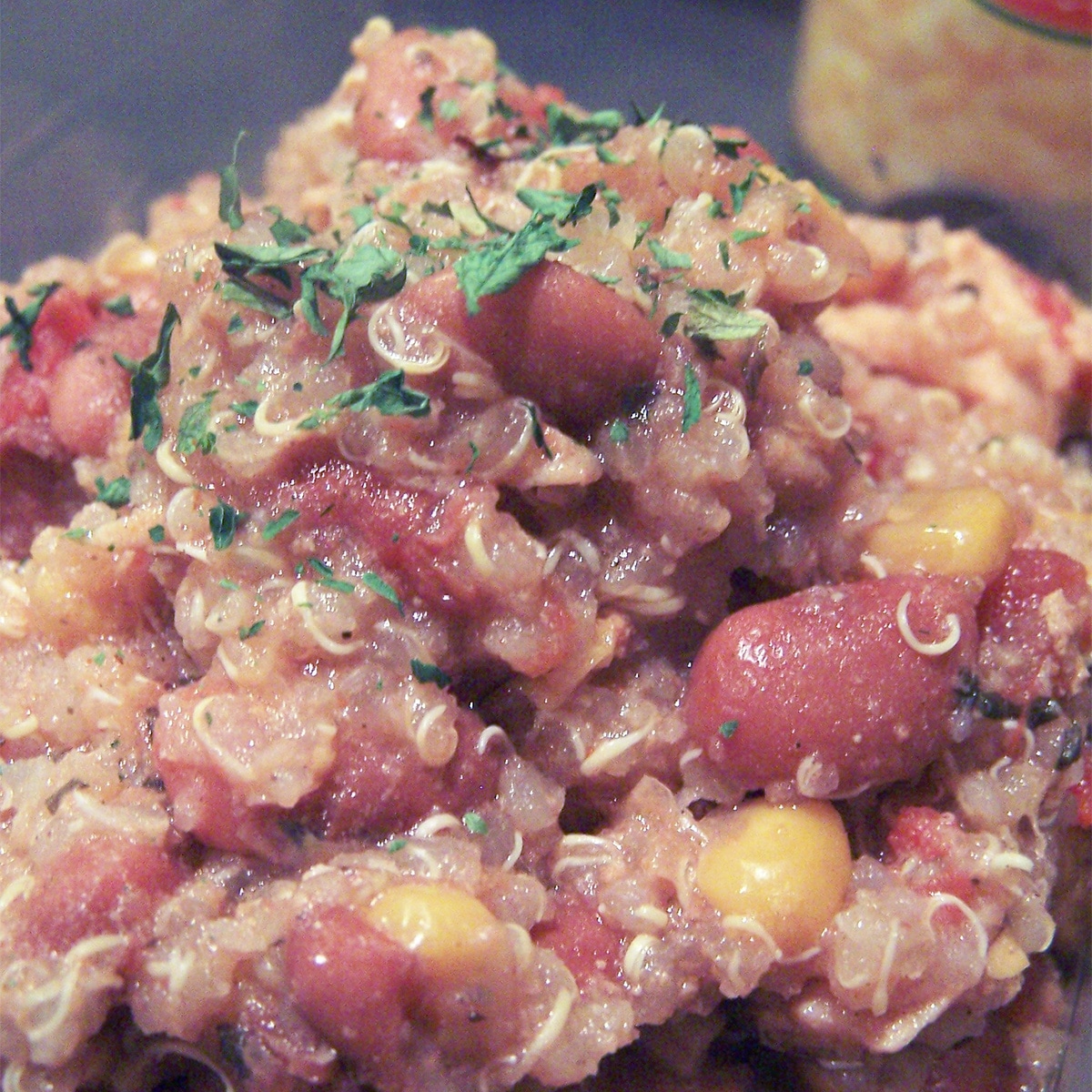 Wholesome and nourishing, this cooked pinto chicken offers a hearty dinner option for health-conscious foodies. Tender chicken combined with quinoa and corn is also ideal for a post-workout recovery meal.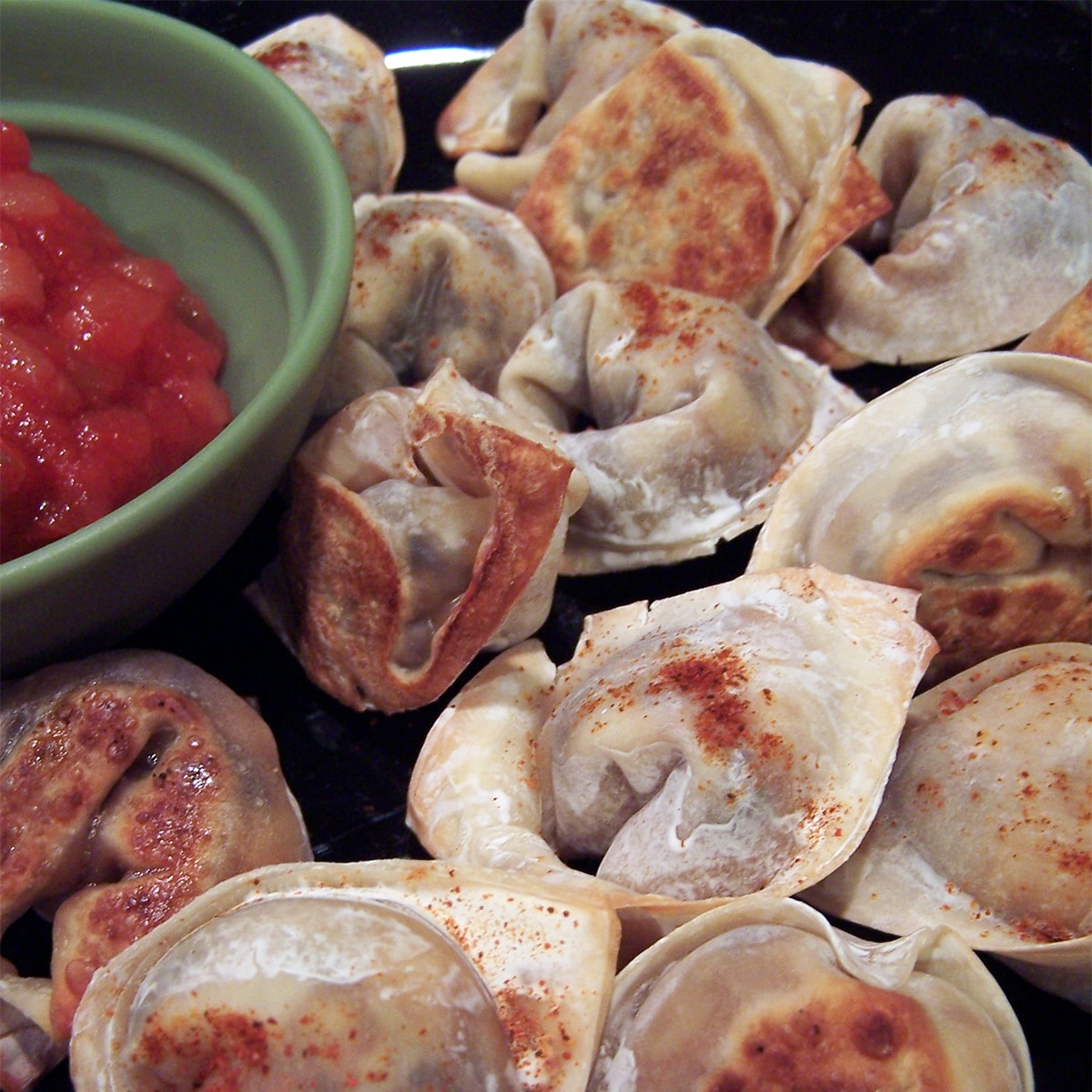 This dish is an irresistible finger food for any gathering. They're crispy delights served with sweet chili sauce and are a unique twist on traditional wontons, pleasing adventurous eaters.
A quick-fix appetizer, this black bean and corn salsa is excellent for impromptu gatherings. Tangy and flavorful, this salsa is perfect for dipping tortilla chips into.
Comfort in a bowl, this heartwarming soup suits chilly evenings or when you're feeling under the weather. It's loaded with tender chicken, corn, carrots, and onions, making it a soothing remedy for the soul.
This bulgur chili is a time-saving dinner option that doesn't compromise on taste. This one-pot wonder, garnished with cheese and avocado, appeals to busy individuals who crave a satisfying meal.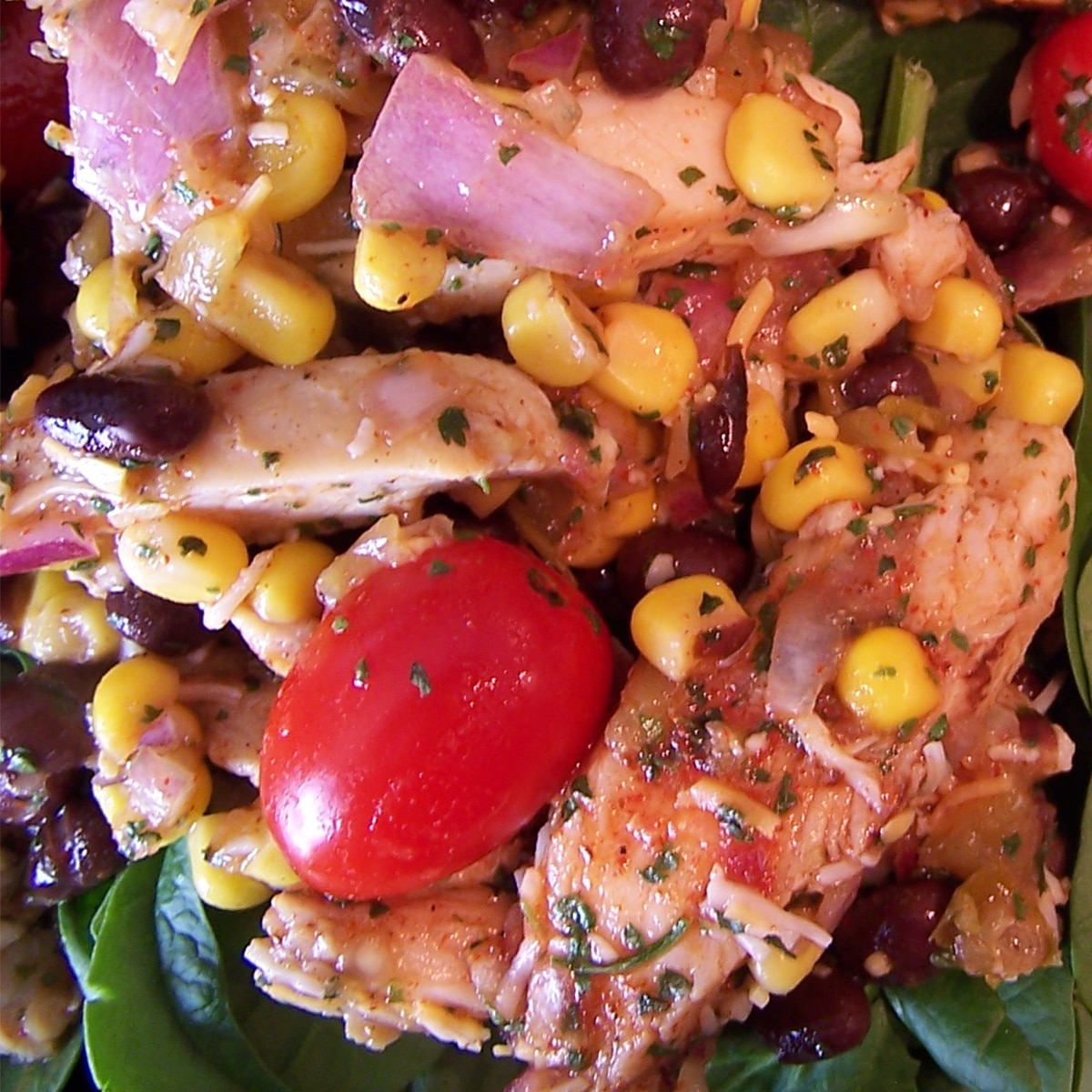 You can upgrade your salads with this zesty Southwest chicken salad topper, perfect for lunch or light dinners. Corn and chicken infused with Southwestern spices add a delightful kick to greens.
A scrumptious Tex-Mex delight, this 7-layer Mexican casserole is perfect for family gatherings or potluck. Layered with beans, cheese, veggies, and tortilla chips, it's hard to resist, especially when served with guacamole.
This slow-cooked turkey chili is a tasty and comforting meal for chilly autumn or winter nights. Tender turkey simmered with spices and beans is also the perfect intimate meal for date night.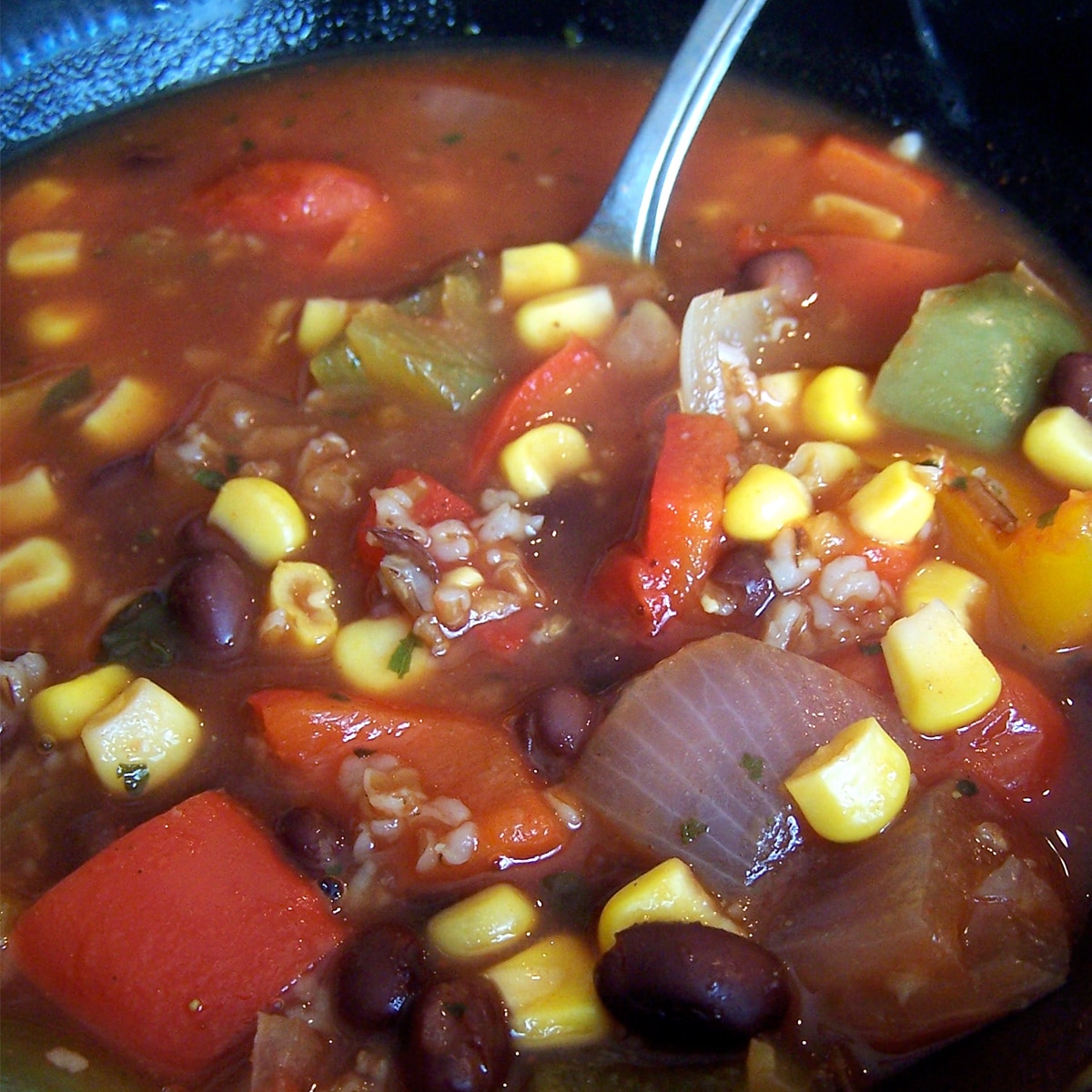 A hearty, vegan-friendly soup, this dish is filled with roasted vegetables and black beans and topped with nutritious bulgur. It's another corn dish that's perfect for a cozy winter dinner or a healthy lunch.
This Sante Fe soup is a zesty Southwestern-inspired comfort food featuring tender turkey, corn, and various other scrumptious ingredients. We recommend serving it with warm tortillas and a dollop of sour cream.
Transform your leftover turkey or chicken into a delightful enchilada filling with this unique and easy recipe. Roll the meat into tortillas and smother it with sauce and cheese for a simple yet satisfying meal!
This easy-to-make chili is bursting with flavor from three different beans. Whip it up for a quick weeknight dinner, serve with cornbread, and top with shredded cheese for a delightful twist.
Give your BBQ leftovers a fresh twist with this vibrant salad. It's packed with various colors and textures from ingredients like corn, cherry tomatoes, and lettuce, making it ideal for a healthy lunch.
Another Sante Fe-inspired dish on this list is this slow-cooker chicken. This tempting dish features succulent chicken, and it's ideal for busy days when you need a hassle-free meal.
This comforting soup brings the flavors of tacos into a bowl. You can use leftover turkey for this holiday-time meal and garnish it with crushed tortilla chips, shredded cheese, and sliced avocado.
A fusion of Indian spices, tender chicken, and hearty vegetables, this chili is sure to please spice enthusiasts. Enjoy this unique blend with naan bread or steamed basmati rice for a satisfying dinner.
This refreshing summer salad is filled with succulent shrimp and drizzled with a zesty basil-mint dressing. It's a light and elegant choice for a special lunch or dinner.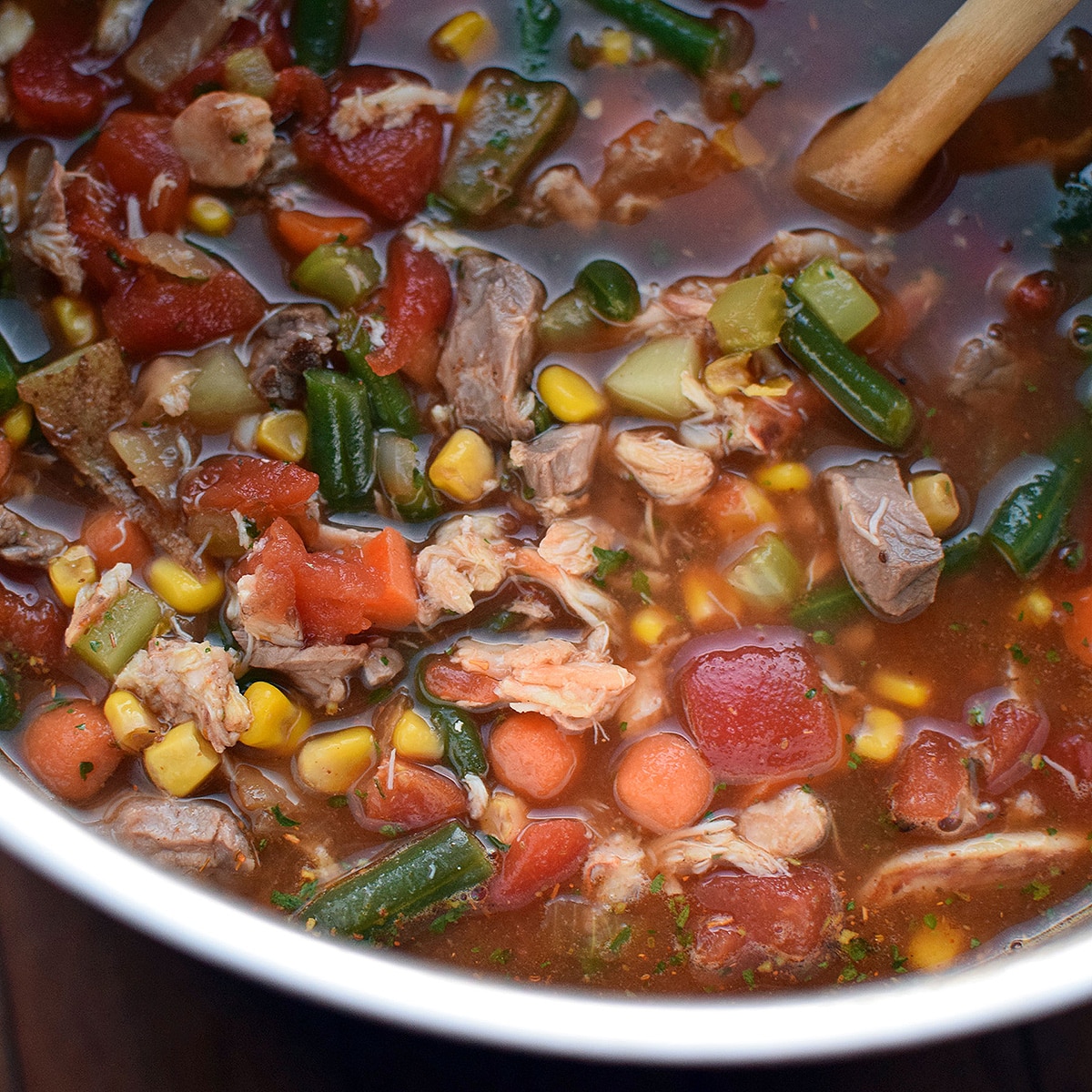 This delectable soup is inspired by Maryland cuisine and is perfect for crab lovers looking for something irresistible. We recommend serving it with crusty bread to soak up every last drop.
When it comes to yummy corn dishes, it's hard not to add another Sante Fe-inspired dish, so we had to include this recipe, too! It goes swimmingly when served over cilantro-lime rice.
This 3-bean chili is a classic chili recipe that's perfect for game day or casual gatherings. Top it with chopped onions, jalapeños, and a dollop of sour cream for an extra kick.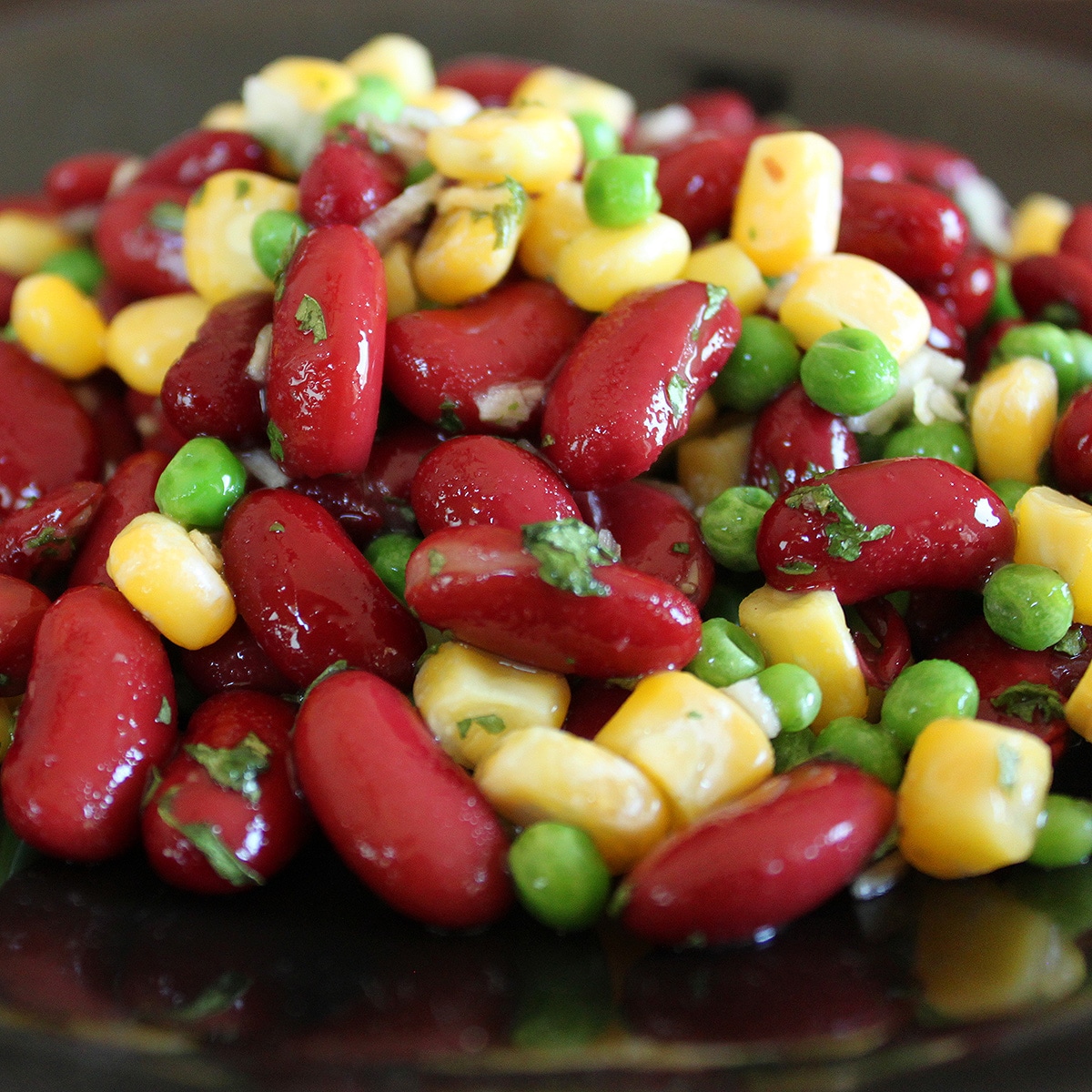 This simple salad is a fantastic option for a quick lunch or a side dish when you're craving beans and corn. You can toss it with a light vinaigrette for a satisfying result.