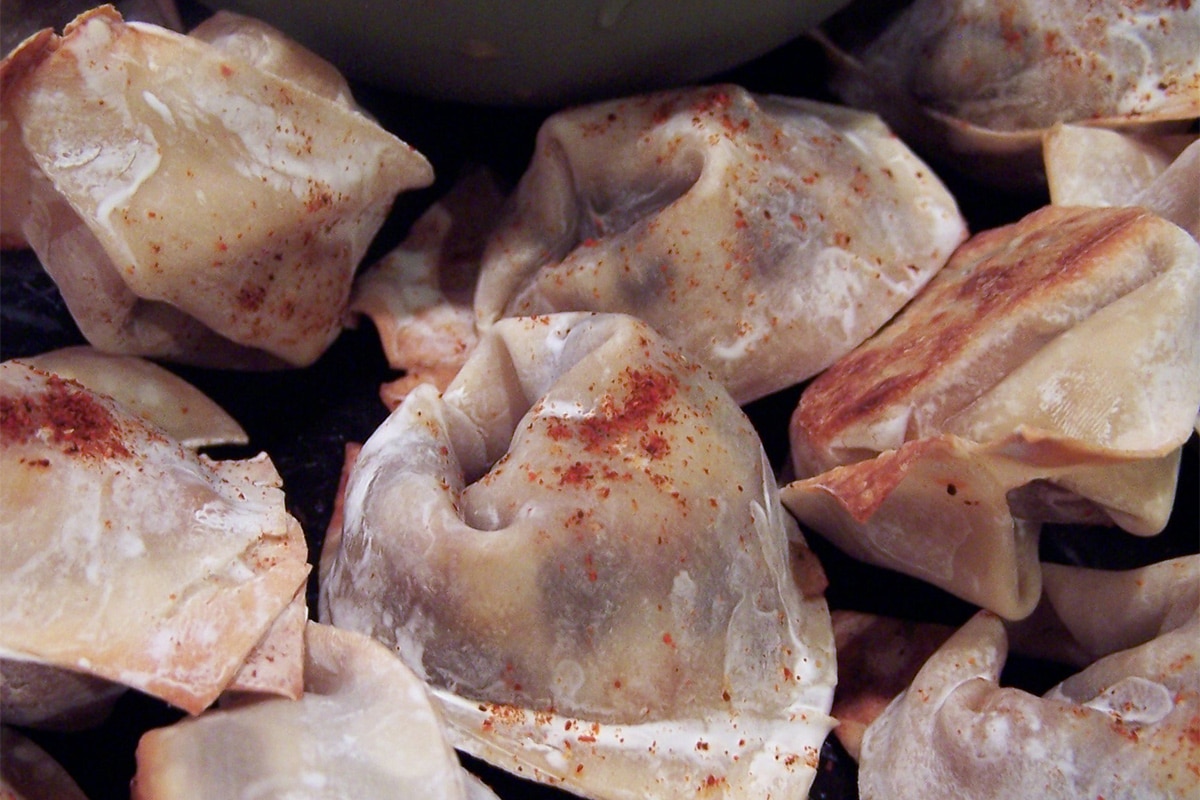 This was my Super Bowl treat, to myself. The husband had one, said he liked it and never looked back. How, the heck, does he do that? I thought they were super addictive and the shape made them perfect to scoop up my favorite salsa!
Ingredients
1 small can (8oz) of corn (drained)
48 wonton wrappers (1 package)
Chili Powder for sprinkling
Instructions
Preheat the oven to 35o degrees.
Make the Spicy Black Beans and Zucchini according to the recipe adding the can of corn with the beans and salsa.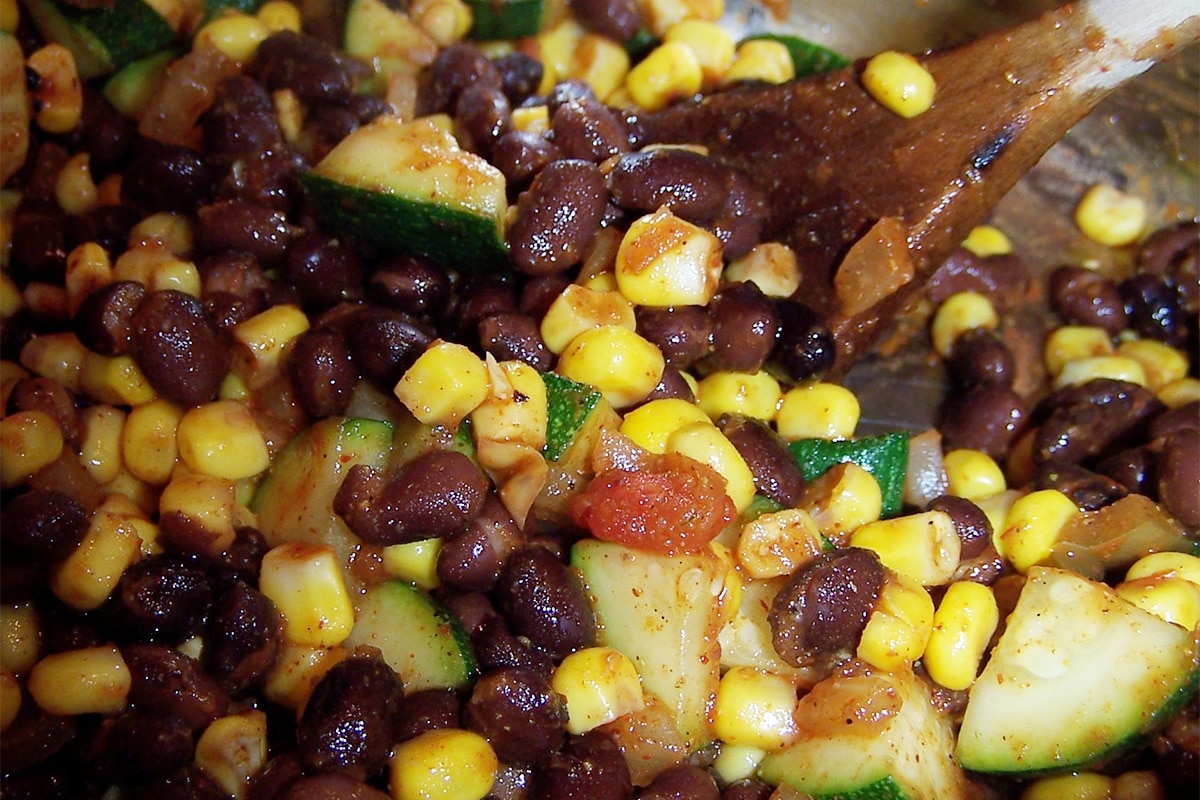 Scoop about a tablespoon of the bean mixture into the center of a wonton. Dip your finger in a bit of water and moisten the edges of the wrapper (the whole perimeter).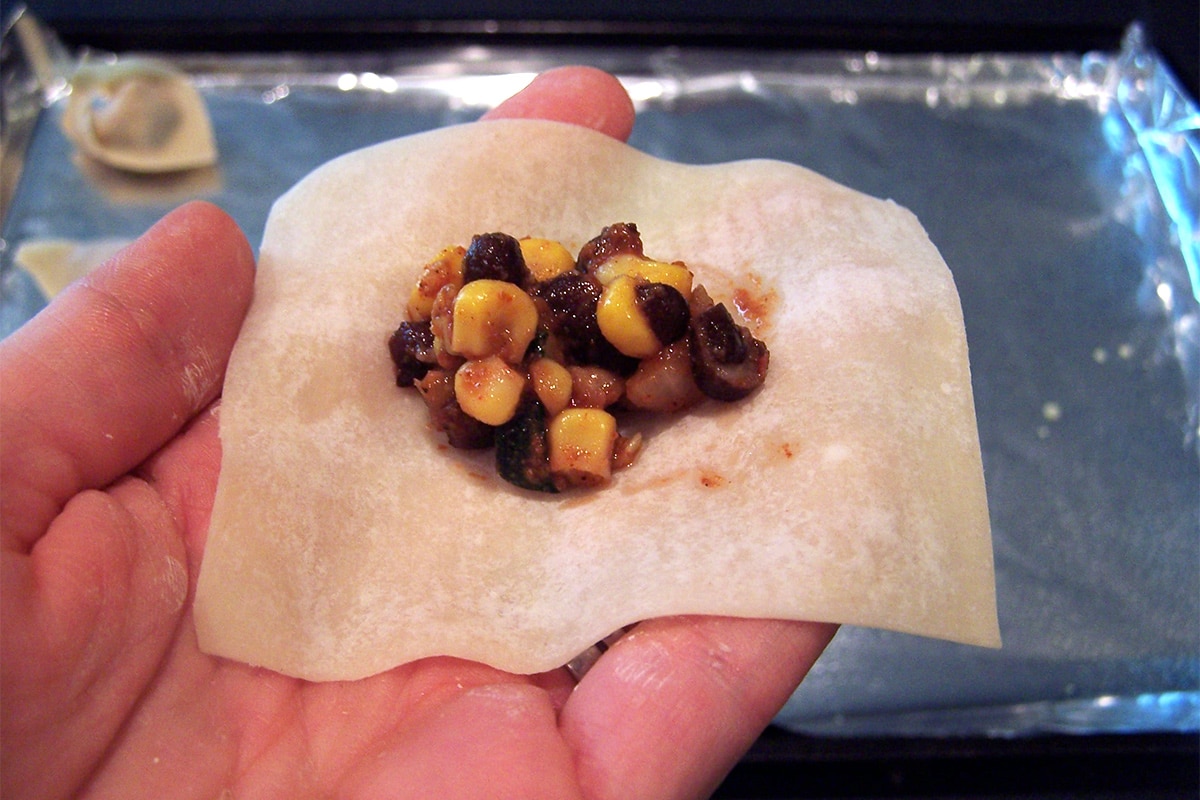 Fold the wrapper diagonal over the filling and pinch the edges tight. Take the two lower corners and pull down to create the wonton. You may want to use a bit more water to help them stay closed.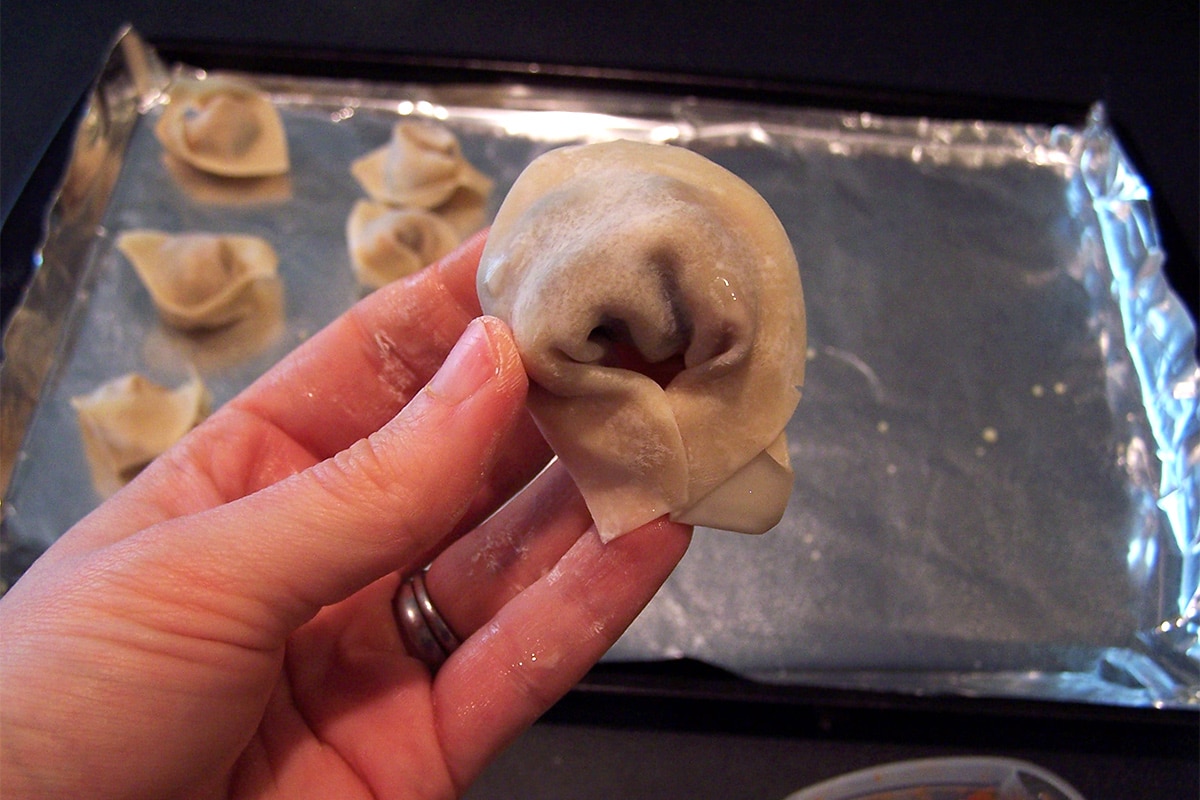 Lay the wontons on a cookie sheet sprayed with non-stick cooking spray. Brush the tops with a bit of water and sprinkle with chili powder. Bake for about 15 minutes until just turning golden brown.
I had enough bean filling to probably make about 25 more which is ok by me! I'll be making some quesadillas with the leftovers!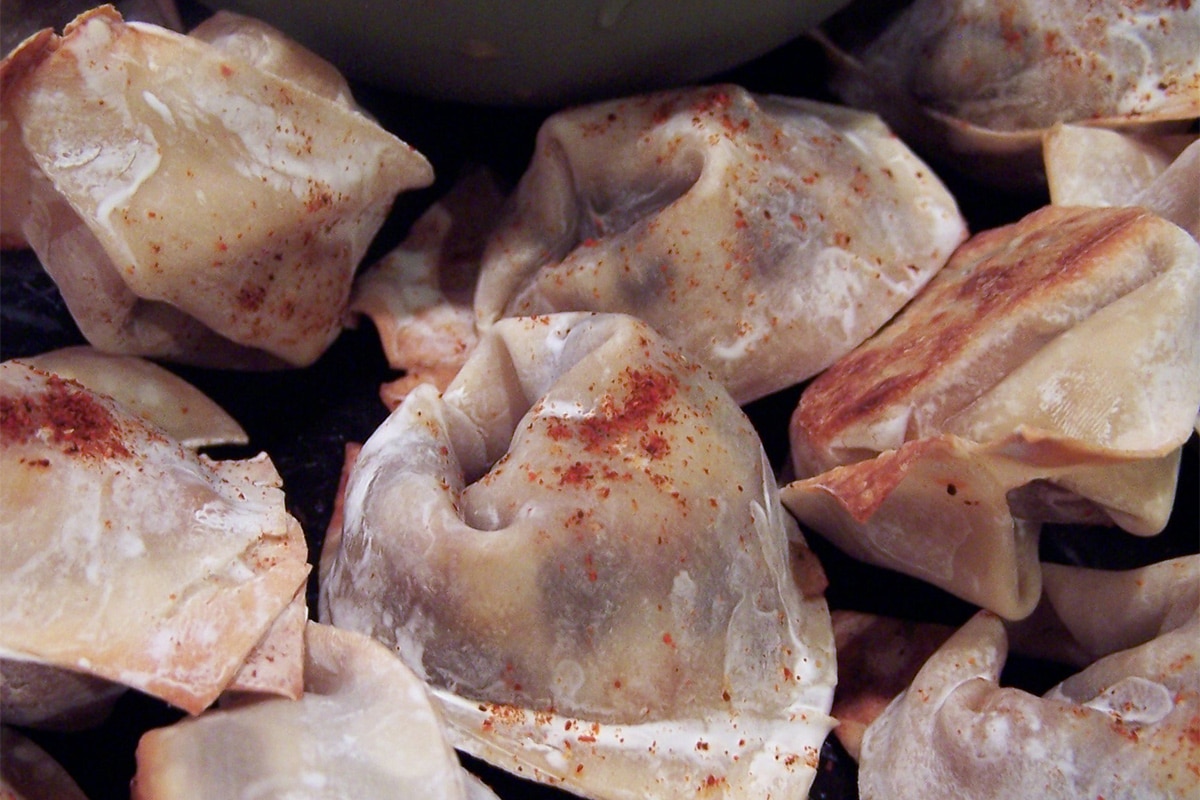 📖 Recipe
Black Bean and Corn Wontons
These black bean and corn wontons are the perfect party food! Made with easy-to-find ingredients, they're a delicious and unique addition to any menu.
Ingredients
Spicy Black Beans and Zucchini

1

small can

8oz of corn (drained)

48

wonton wrappers

1 package

Chili Powder for sprinkling
Instructions
Preheat the oven to 35o degrees.

Make the Spicy Black Beans and Zucchini according to the recipe adding the can of corn with the beans and salsa.

Spicy Black Beans and Zucchini,

1 small can

Scoop about a tablespoon of the bean mixture into the center of a wonton. Dip your finger in a bit of water and moisten the edges of the wrapper (the whole perimeter).

Fold the wrapper diagonal over the filling and pinch the edges tight. Take the two lower corners and pull down to create the wonton. You may want to use a bit more water to help them stay closed.

Lay the wontons on a cookie sheet sprayed with non-stick cooking spray. Brush the tops with a bit of water and sprinkle with chili powder. Bake for about 15 minutes until just turning golden brown.

Chili Powder for sprinkling
Nutrition
Calories:
95
kcal
Carbohydrates:
19
g
Protein:
3
g
Fat:
0.5
g
Saturated Fat:
0.1
g
Polyunsaturated Fat:
0.2
g
Monounsaturated Fat:
0.1
g
Cholesterol:
3
mg
Sodium:
183
mg
Potassium:
33
mg
Fiber:
1
g
Sugar:
0.001
g
Vitamin A:
5
IU
Vitamin C:
0.001
mg
Calcium:
16
mg
Iron:
1
mg