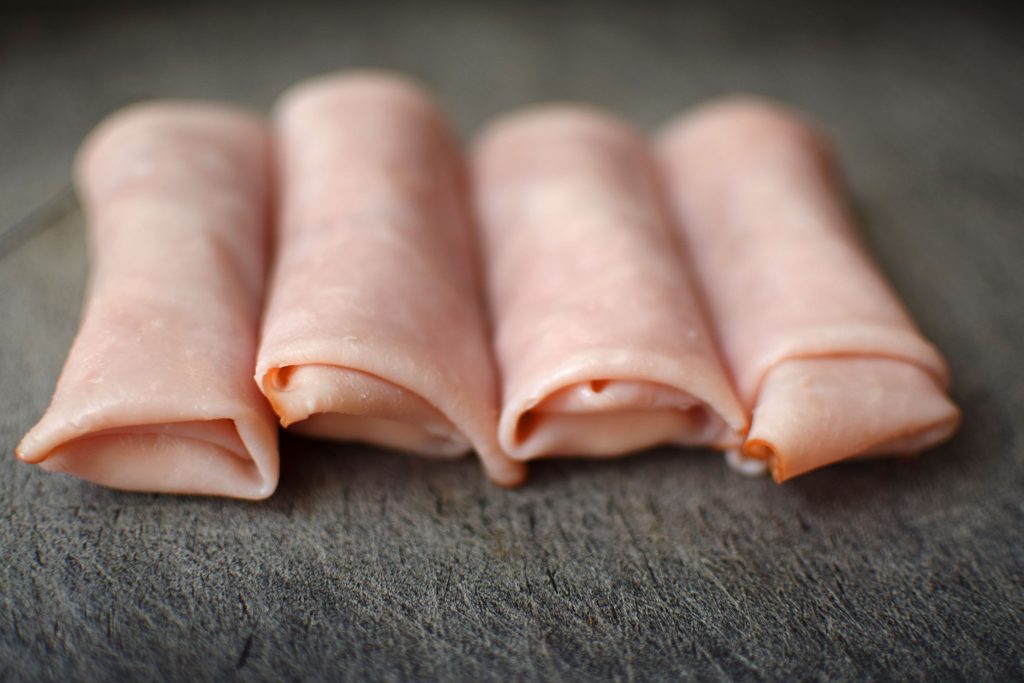 I've been hesitant to share this idea for Ham, Cheese and Pickle Roll-Ups for two reasons. One, it uses 3 "products" you may not be able to find or like. And two, it's not that pretty, so I didn't know how to photograph it (as you can tell by the above four bland looking ham roll-ups).
However, I persuaded myself to share it for two reasons as well. One, the idea may inspire you to use other products or foods you can find or like. And two, when I did try to photograph it, I didn't think the pictures came out half bad.
Anyway, this has been my go-to snack all week. It's high-protein, fast, and surprisingly filling. Everything I needed for the crazy-busy week I've been having.
Speaking of, yesterday, was the end of week one striving hitting my macros again, and I'm down 2 pounds and an inch in my waist! It will always blow my mind how effective this is for me. I've been feeling fantastic. A little stressed (I have a lot going on) but fantastic.
Print
Ham, Cheese and Pickle Roll-Ups
Yield 1 serving
A quick, filling, high-protein snack using just three ingredients. 
Ingredients
4 slices sliced deli ham (4oz)
2 Light Cheese triangles (Laughing Cow style)
4 Gherkin pickles
Instructions
Lay out the ham slices.
Split the cheese among the slices.
Place a pickle on the cheese.
Roll up like a burrito.
Notes
The nutritional info may vary depending on the ham you use. 
You could use cream cheese (I think that's more traditional) but I prefer the Laughing Cow style. 
I say "Laughing Cow style" because I use the Aldi brand a lot. 
Courses Snack
Cuisine American
Nutrition Facts
Amount Per Serving

Calories 175

% Daily Value

Total Fat 3 g

5%

Total Carbohydrates 11 g

4%

Dietary Fiber 1 g

4%

Sugars 10 g

Protein 25 g

50%
* Percent Daily Values are based on a 2,000 calorie diet. Your daily values may be higher or lower depending on your calorie needs.