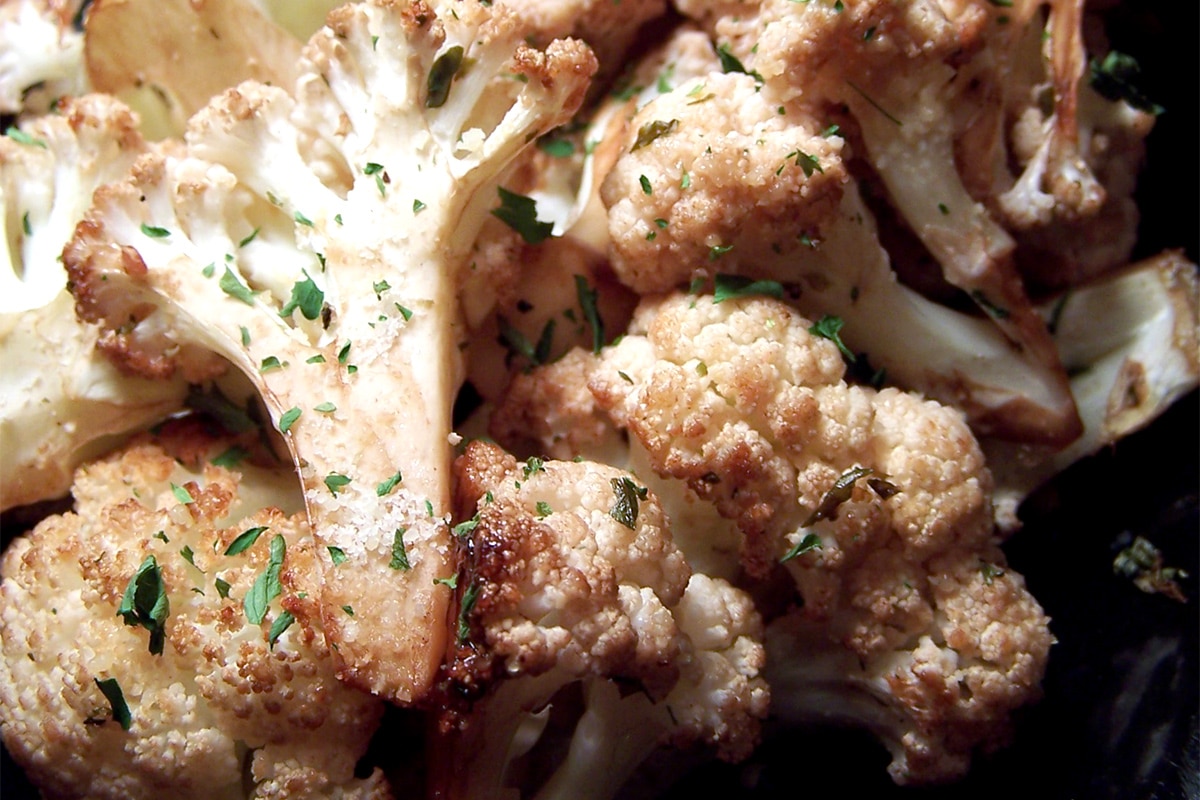 HOLY CRAP!! THE HUSBAND ATE CAULIFLOWER!!!
Let me say that again, I'm having a hard time believing it myself. The HUSBAND ate CAULIFLOWER!
Ok, my initial shock is over. Let me back up and tell you the story.
Last week I saw a recipe in Eating Well. It's sounded (and looked) so good I had to try it. Of course I had to make it my own (I swear I am unable to cook exactly according to a recipe – it's a problem I have).
Anyway, the husband comes downstairs, sees what I'm cooking, and says, "Man! I HATE cauliflower!" But he's happy to see the chicken and potatoes I'm making along side, so he doesn't complain much.
I make our plates and serve him a bit of the cauliflower on the side. He's so used my experiments he doesn't even complain. To my surprise, he takes a bite and says, "Humpf! Not bad, much better then plain cauliflower."
I almost fell out of my chair!
To make it even better, the toddler ate a few bites. So this is definitely a winner! I love having another veggie I can put in rotation!
Ingredients
1 head fresh cauliflower cleaned and cut into bite size pieces
2 tablespoon balsamic vinegar
1 teaspoon dried parsley
Salt & Pepper
Non-stick cooking spray
1 tablespoon Parmesan cheese
Instructions
Preheat the oven to 450 degrees.
Cut and clean the cauliflower and place in a large bowl.
Mix the vinegar, parsley, sat and pepper in a small bowl.
Pour the vinegar mixture over the cauliflower. Toss to coat evenly (a great job for the toddler-although we lost a few)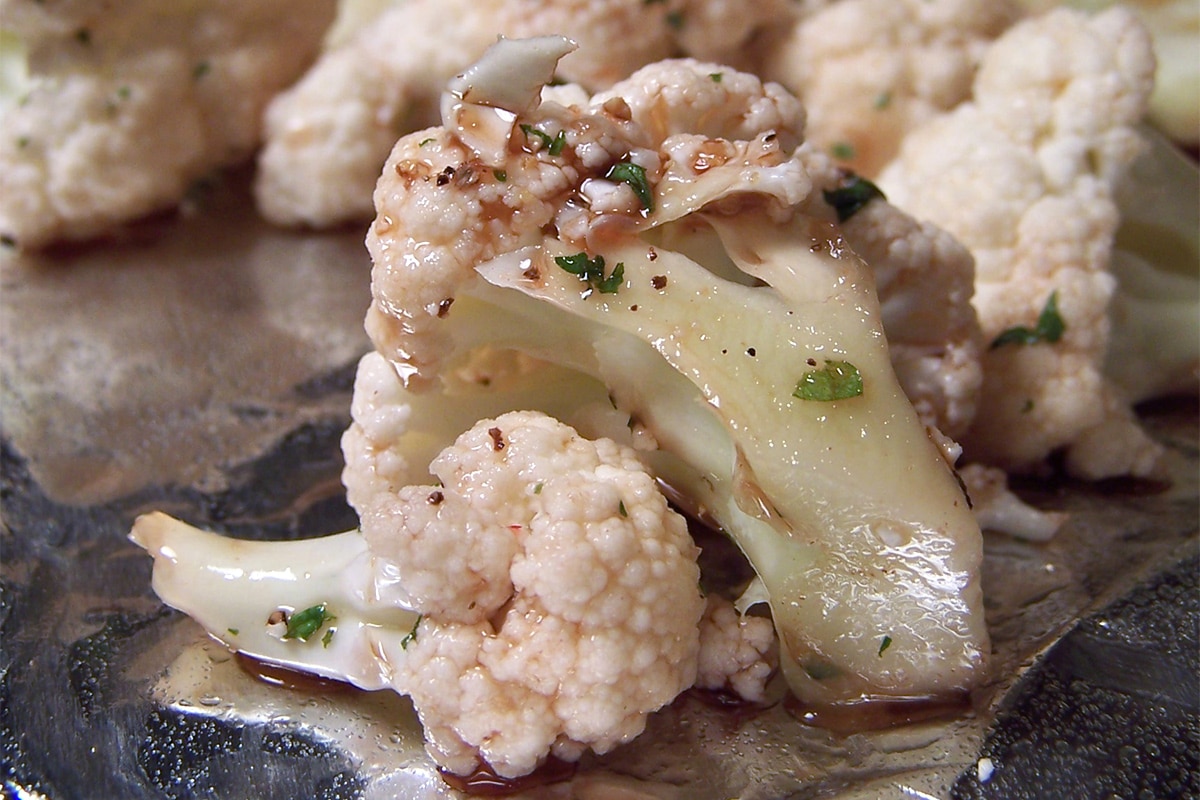 Spray a large cookie sheet with non-stick cooking spray. Pour the cauliflower and spread them around the sheet.
Roast for about 15 minutes, shaking and tossing a few times. After 15 minutes, sprinkle with the parmesan cheese. Return to the oven for an additional 5 minutes. Serve!
📖 Recipe
Roasted Balsamic Cauliflower
If you're a fan of roasted veggies, you won't want to miss this balsamic cauliflower recipe. It's simple and tasty, and your taste buds will thank you!
Instructions
Preheat the oven to 450 degrees.

Cut and clean the cauliflower and place in a large bowl.

1 head fresh cauliflower cleaned and cut into bite size pieces

Mix the vinegar, parsley, sat and pepper in a small bowl.

2 tablespoon balsamic vinegar,

1 teaspoon dried parsley,

Salt & Pepper

Pour the vinegar mixture over the cauliflower. Toss to coat evenly (a great job for the toddler-although we lost a few)

Spray a large cookie sheet with non-stick cooking spray. Pour the cauliflower and spread them around the sheet.

Roast for about 15 minutes, shaking and tossing a few times. After 15 minutes, sprinkle with the parmesan cheese. Return to the oven for an additional 5 minutes. Serve!

1 tablespoon Parmesan cheese
Nutrition
Calories:
48
kcal
Carbohydrates:
9
g
Protein:
3
g
Fat:
1
g
Saturated Fat:
0.4
g
Polyunsaturated Fat:
0.1
g
Monounsaturated Fat:
0.2
g
Cholesterol:
1
mg
Sodium:
75
mg
Potassium:
441
mg
Fiber:
3
g
Sugar:
4
g
Vitamin A:
10
IU
Vitamin C:
69
mg
Calcium:
49
mg
Iron:
1
mg