Leftover chicken thigh pieces
Leftover broccoli
Leftover brown rice
What Came Home?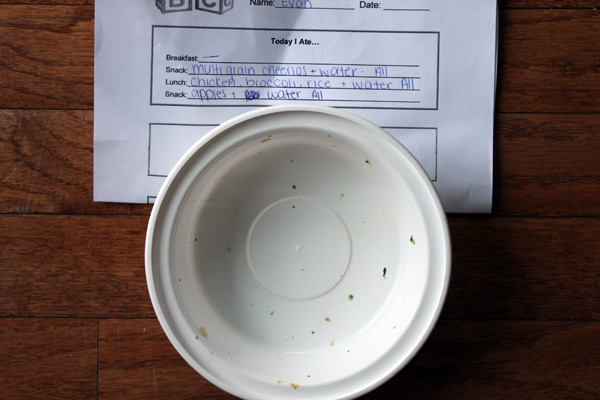 Even the daycare workers commented on this lunch. They were shocked he cleaned his plate with all that good food.
It's funny. I can feed him the same exact meal tomorrow and he'll turn his nose up at it. Today he ate dinner like a champ. Last week I wanted to pull my hair out. He's fickle and I just need to remind myself daily to stay strong. It worked on his older brother who's a fairly adventurous eater compared to other 8-year-olds I know.
Yikes, I just called him 8. His birthday is in TWO DAYS.
My boys are getting big!