What Came Home?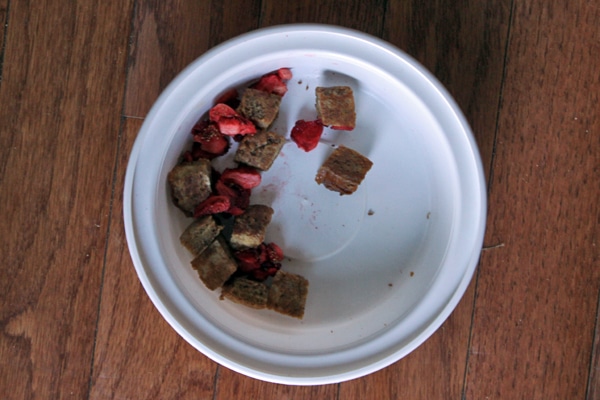 Those who have been reading for some time may remember "The Kid Who Won't Eat Fruit" post. Little Bean has never been a fruit fan. Ever. He's even given up banana! I still offer them about once a week but he always refuses. However, he's since picked up an apple habit, which was one fruit he used to avoid like the plaque.
Like I said, kids are FICKLE.
He has stayed consistent on his hatred of strawberries, which still blows my mind. He'll now bite into one but immediately makes a face and feeds it to me. It's cute. I hope taking him strawberry picking this summer will help change his mind. The fact he loves freeze-dried strawberries gives me hope!
I found them at Target and he'll happily eat them and the freeze-dried mango as a snack all the time. I think this supports my "texture" theory. 🙂