Jump to:
My diet over the last few days has been less than stellar. Between The Husband's killer Amaretto Sours and my friend's awesome Christmas cookies, I'm pretty sure my body is in a state of shock. I haven't consumed this many carbohydrates in months, if not years!
That said, I woke up motivated this morning to track my macros again. Nothing beats the way I feel when I make better choices in the food department. So I made a loose plan for the day. My goal is to just stick to it, which should be fairly easy with the insane amount of leftovers I have in the fridge. I cooked my brains over the holiday this year!
On Christmas Eve we had our traditional fish dinner with French Onion soup. I shared the story on Instagram while making it so that I could practice. I don't know about anyone else, but I suck at Snap-Chat style stories. They have been the first thing in social media that genuinely make me feel old.
Anyway, here's the result...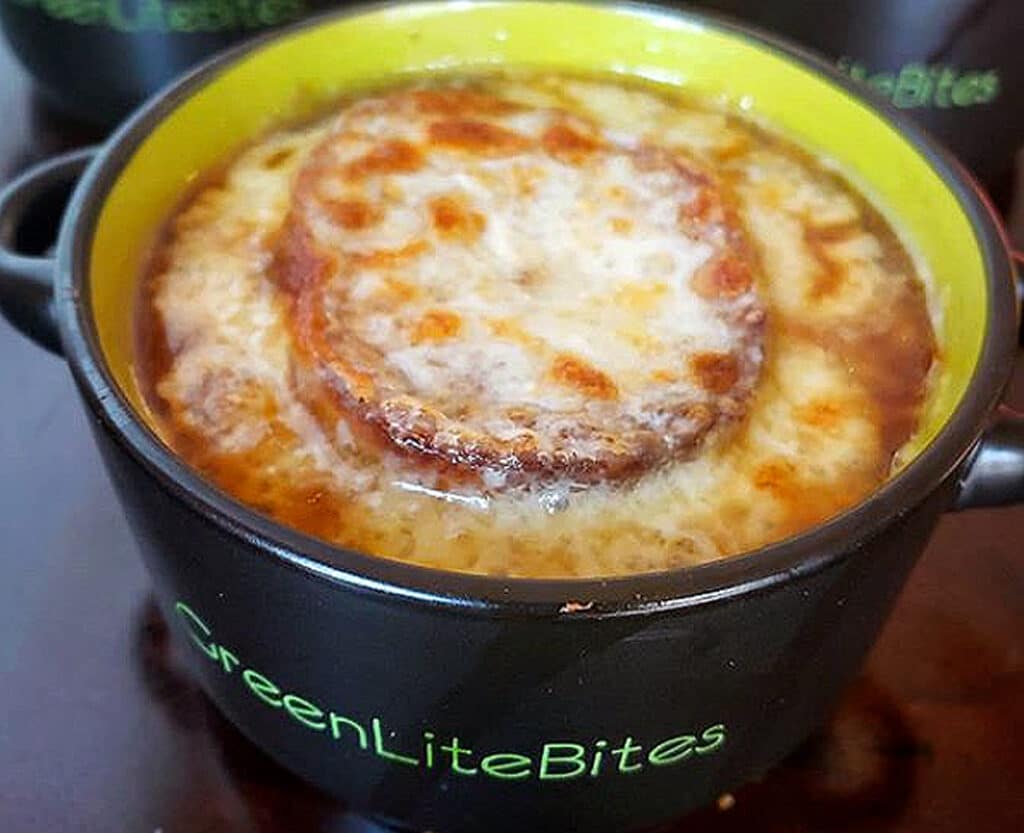 It came out fantastic!
For Christmas, I decided to roast a leg of lamb. It's something we rarely eat, and I thought it would be fun.
It totally was!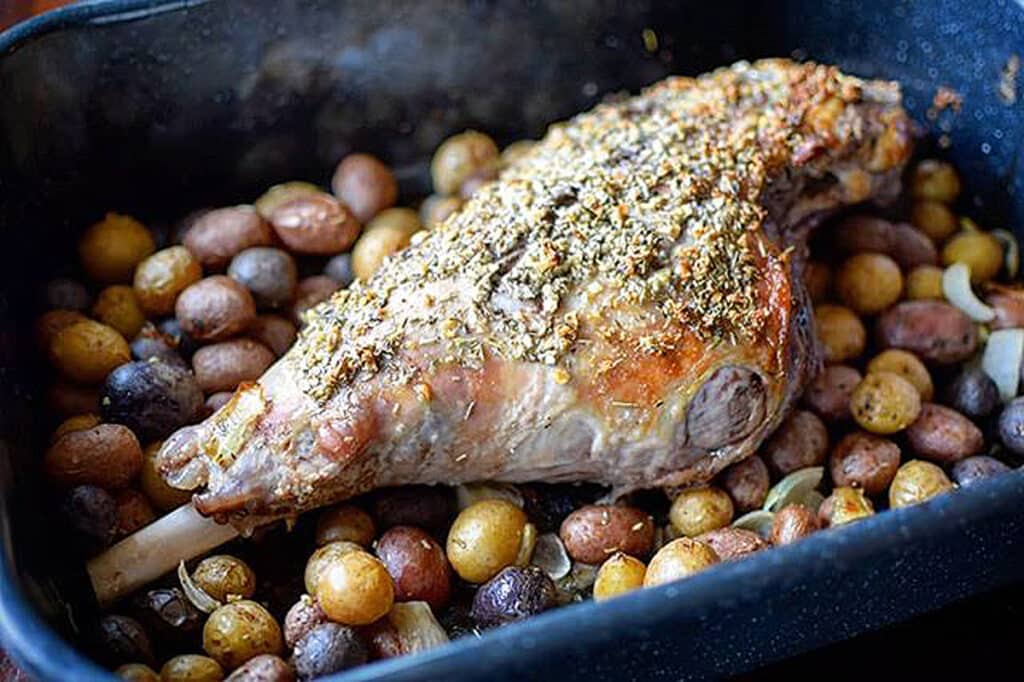 I posted the before and more after shots on Instagram. I'm not going to lie; I was SUPER proud of that dish. It came out fantastic. Both kids even ate it without complaining!
Yesterday, my in-laws came to visit, and we had our traditional Thanksgiving spread all over again. It was my present to my Father-In-Law who had open heart surgery in November and missed Thanksgiving this year.
Unfortunately, I didn't take any photos. I was too in the moment.
Outside of the food department, I also have to share our newest addition. If you follow me on my personal Instagram account, you may already know about Marshmellow.
His official name is "Marshmellow Fluffy Snowball Von Schnapps Noone." The 13-Year-Old decided to keep the original "Marshmellow" name (misspelling and all), so we decided to let every other family member give him a middle name.
We are all in love with him, but he's been a lot of work, of course. The 13-Year-Old is just now realizing this.
Anyway, here was my breakfast this morning. It was the first smoothie I made in quite a few weeks. I miss them.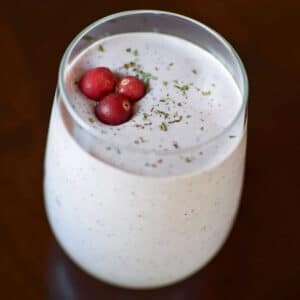 Cranberry-Peppermint Protein Smoothie
Cranberries and peppermint compliment each other nicely in this simple, high protein smoothie. Use those extra cranberries you have stashed in the freezer!
Ingredients
50

g

fresh/frozen cranberries

½

banana

frozen (~65g)

100

g

pasteurized egg whites

from the carton like this

2

scoops unflavored whey

like this

1

drop peppermint essential oil
Instructions
Put all ingredients in the blender or magic bullet, blend until smooth.

50 g fresh/frozen cranberries,

½ banana,

100 g pasteurized egg whites,

2 scoops unflavored whey,

1 drop peppermint essential oil
Notes
If you don't have peppermint essential oil, a peppermint extract would work just as well.
This came out very thick, add a splash of water or almond milk if you have a hard time blending.  
Nutrition
Calories:
257
kcal
Carbohydrates:
24
g
Protein:
37
g
Fat:
2
g
Fiber:
4
g
Sugar:
12
g