Leftover Chicken Tender with Honey Mustard dipping sauce
Granola
Cherry Yogurt
Carrots
Clementine
Water
What Came Home?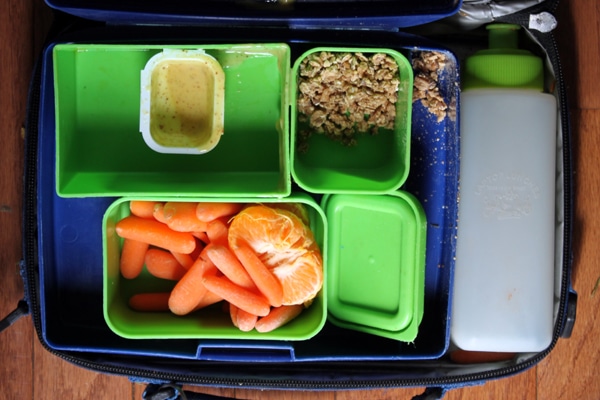 I've been trying to send the 7 year old to school with bigger lunches and more options because, well, he eats like a horse at home, but when I do most of it comes home like yesterday.
I guess it's better that he has enough so he's not hungry but I hate wasting food!
I just have to find the happy medium.