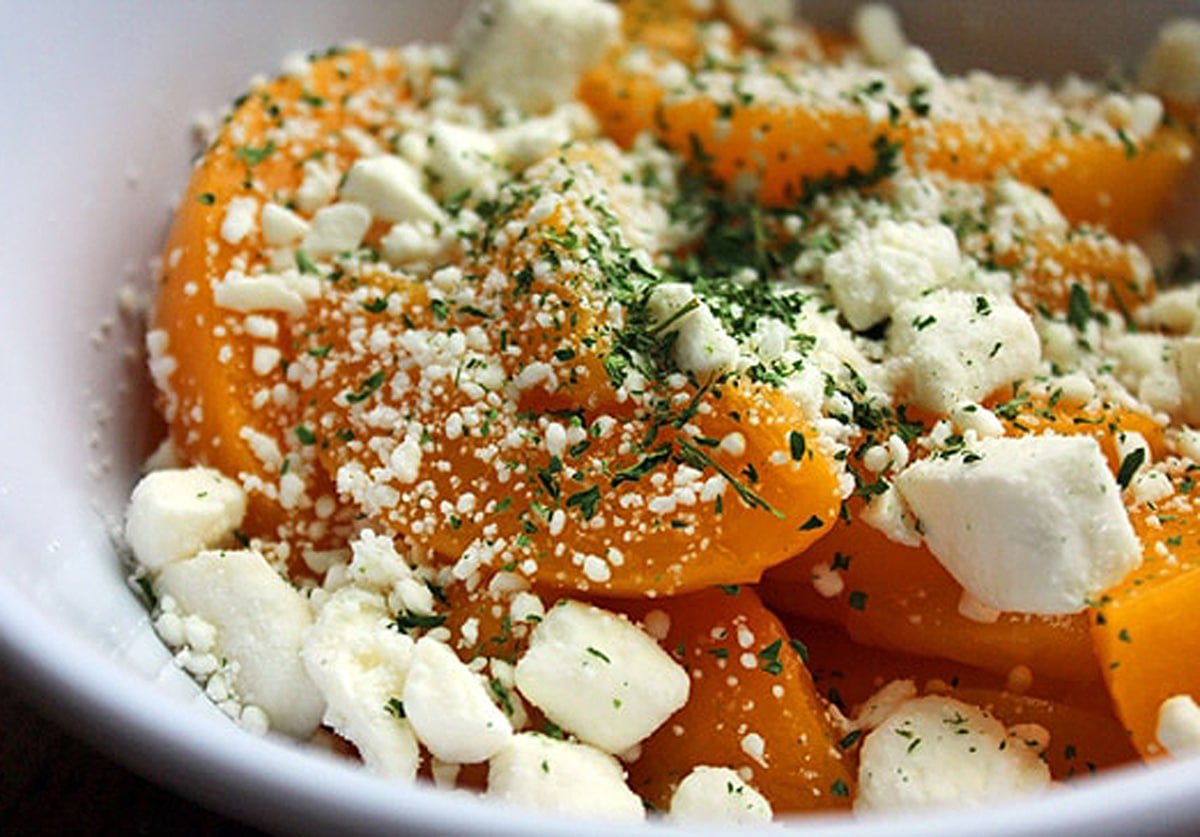 We've all heard of Peaches and Cream, right? I mean it's a match made in heaven.
Well, the other day while snack searching, an idea hit me as soon as I opened the pantry and saw a can of peaches.
When I was traveling a couple of weeks ago, I had an amazing salad during a layover in the Detroit airport.
It was at a small Irish pub in the B terminal. I can't remember what it was called but the salad was basically a pile of greens, grilled chicken, nuts, dried cranberries, canned pears and feta. The combination was out of this world! Especially the pear-feta bites.
I know pears and peaches aren't the same but after that experience I knew the salty bite of the feta would be amazing with the sweet flesh of almost any canned fruit.
Peaches and Feta was born.
I would not have believed how amazingly good this was unless I tried it myself. If you ever had fruit and cheese in a salad you will totally dig this. It's simple, satisfying and a fun way to beat a snack attack or mix up breakfast!
Here's what I did…
Ingredients
1 can peaches in light syrup (or its own juices) drained and rinsed in cold water
1 oz crumbled feta cheese
Dried parsley (optional)
Instructions
I like to drain and rinse the peaches out of the can. I'm not sure if it removes any extra sugar, but it's a simple way to slightly chill them out of the pantry.
Pour the peaches into a bowl. Top with the feta and a sprinkle of dried parsley.
Enjoy!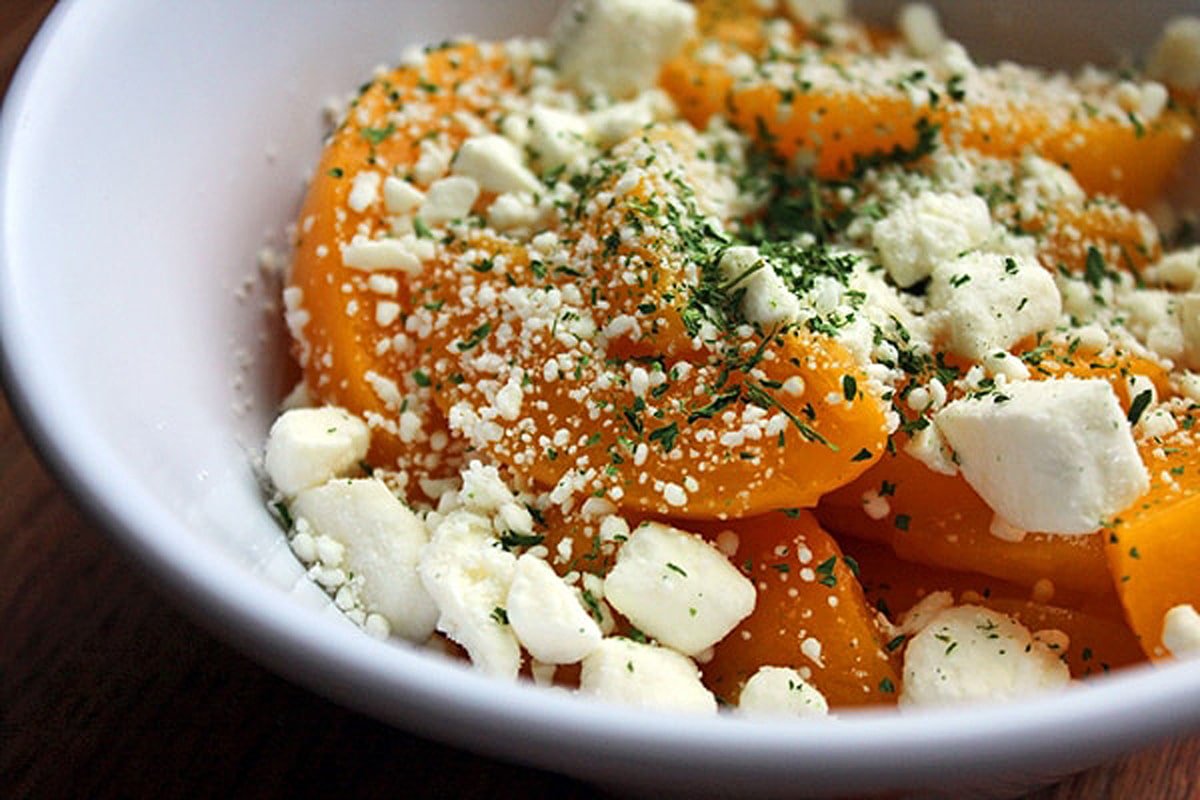 Update: New Video Posted!
📖 Recipe
Peaches and Feta
A match made in heaven: the sweet taste of peaches and the salty tang of feta cheese. Try this delicious combo in our recipe!
Instructions
I like to drain and rinse the peaches out of the can. I'm not sure if it removes any extra sugar, but it's a simple way to slightly chill them out of the pantry.

1 can peaches in light syrup

Pour the peaches into a bowl. Top with the feta and a sprinkle of dried parsley.

1 oz crumbled feta cheese,

Dried parsley
Nutrition
Calories:
257
kcal
Carbohydrates:
45
g
Protein:
8
g
Fat:
7
g
Saturated Fat:
4
g
Polyunsaturated Fat:
1
g
Monounsaturated Fat:
2
g
Cholesterol:
25
mg
Sodium:
379
mg
Potassium:
545
mg
Fiber:
6
g
Sugar:
36
g
Vitamin A:
1528
IU
Vitamin C:
18
mg
Calcium:
157
mg
Iron:
2
mg