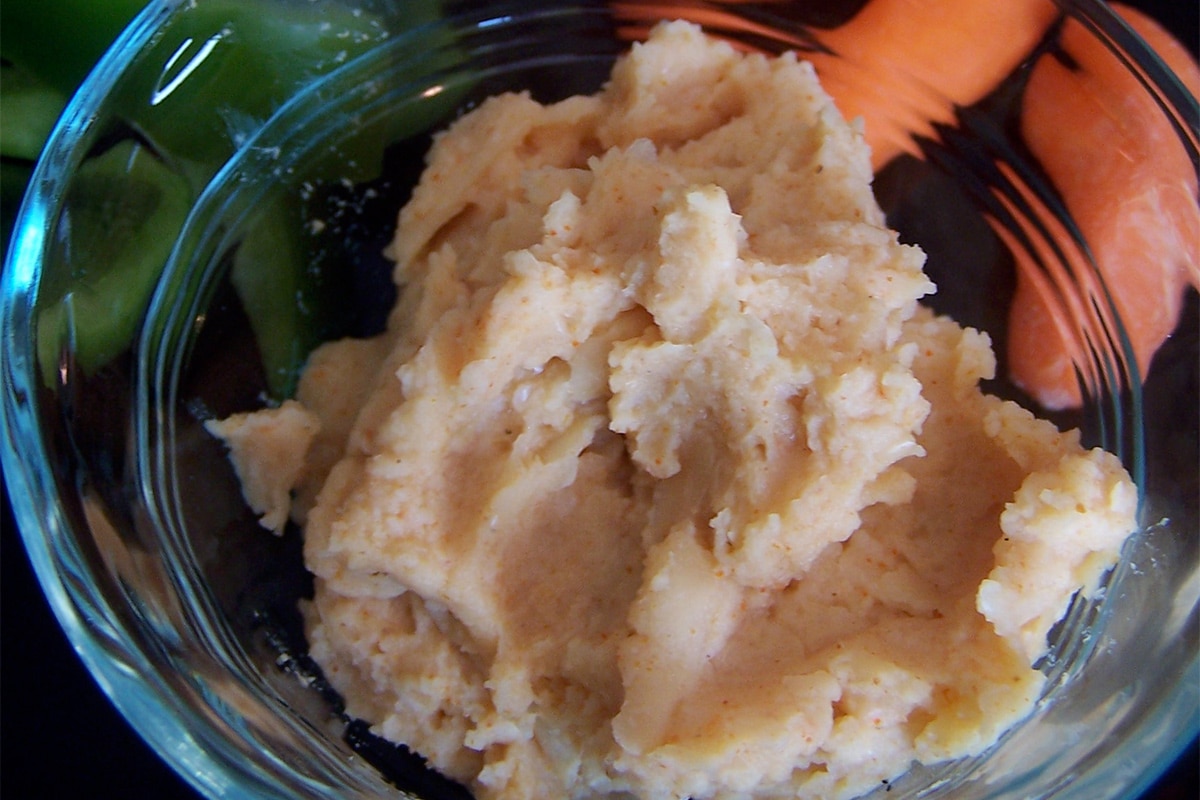 This may be one of those things that I only like. It truly is the result of... 1.)Being hungry, 2.) having NOTHING is the house, and 3.) wanting to experiment.
I was just going to make some homemade hummus but upon inspection of my almost barren cupboard I discovered no Chickpeas. Just an old can of Butter Beans.
Butter Beans are just canned large Lima Beans. they have a fairly dry texture but "smoosh" up very easily. They tend to be what most kids have in there head as "Yuck beans!" but for some odd reason I always liked them. Even going as far a serving them cold to the toddler when he was younger as finger food. He used to eat them, now? not so much.
So the idea was just a high protein filling dip of sorts for the two vegetables I did have in the house, carrots and peppers. I LOVED it with the carrots, the peppers? I ended up eating them plain. Honestly, I'd make it again, but I'd chose hummus over it if I had the choice. I guess I NEED to start stocking chickpeas! ;~P
Ingredients
1 15oz can butter beans rinsed and drained
1 teaspoon sesame oil
3 tablespoon fat free unflavored yogurt
1 teaspoon red curry powder
½ teaspoon garlic powder
½ teaspoon onion powder
Instructions
Put every thing in a bowl and blend, mix, or in my case smash. My blender broke and I don't have a food processor so I used my hand potato masher and a fork. Worked like a charm!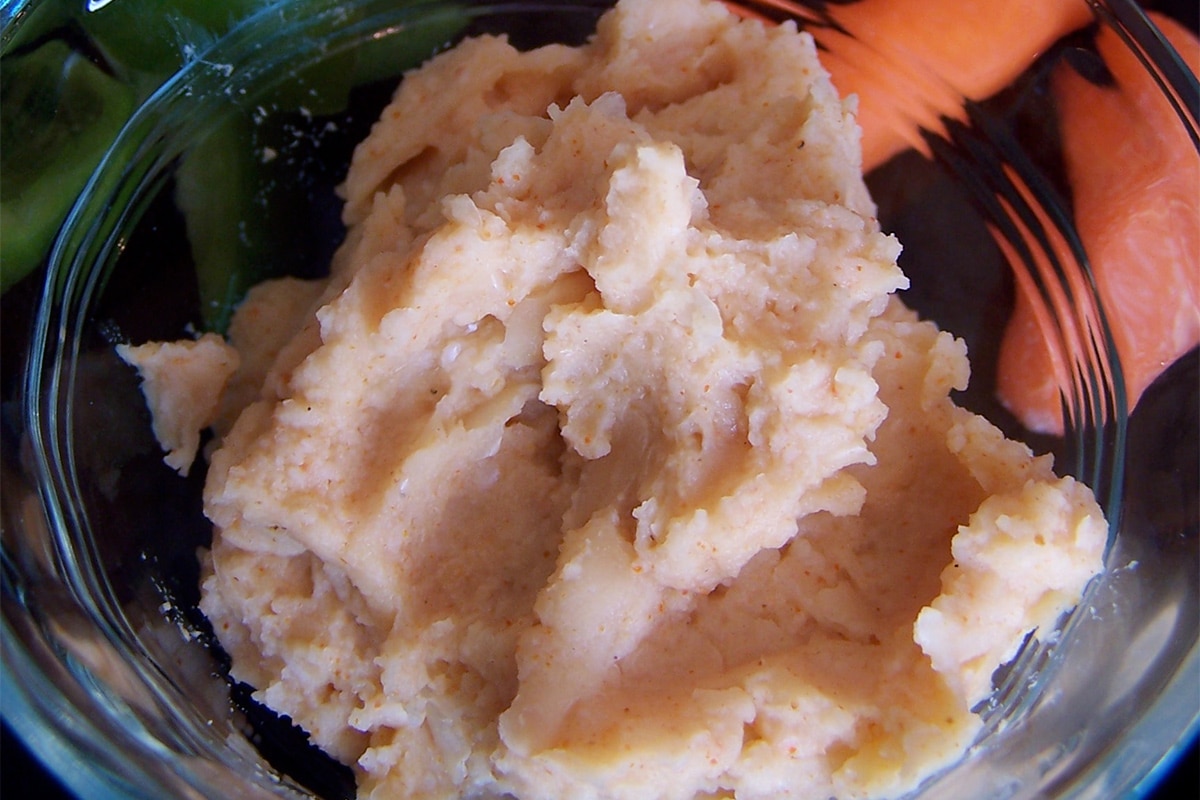 Curried Butter Bean Dip
Add some spice to your dip game with this twist on the classic bean dip recipe. Try this curried butter bean dip and enjoy a unique blend of flavors.
Ingredients
1 15

oz

can butter beans rinsed and drained

1

teaspoon

sesame oil

3

tablespoon

fat free unflavored yogurt

1

teaspoon

red curry powder

½

teaspoon

garlic powder

½

teaspoon

onion powder
Instructions
Put every thing in a bowl and blend, mix, or in my case smash. My blender broke and I don't have a food processor so I used my hand potato masher and a fork. Worked like a charm!

1 15 oz can butter beans rinsed and drained,

1 teaspoon sesame oil,

3 tablespoon fat free unflavored yogurt,

1 teaspoon red curry powder,

½ teaspoon garlic powder,

½ teaspoon onion powder
Nutrition
Calories:
203
kcal
Carbohydrates:
34
g
Protein:
13
g
Fat:
3
g
Saturated Fat:
1
g
Polyunsaturated Fat:
1
g
Monounsaturated Fat:
1
g
Cholesterol:
3
mg
Sodium:
13
mg
Potassium:
819
mg
Fiber:
11
g
Sugar:
5
g
Vitamin A:
26
IU
Vitamin C:
0.3
mg
Calcium:
55
mg
Iron:
4
mg